'One Piece' Live-Action Teaser Surfaces; Script Complete And Ready
KEY POINTS
"One Piece" live-action was announced in January last year
The release date of the live-action adaptation is not known
There is no information about the cast of "One Piece" live-action
The first teaser image of the much-awaited "One Piece" live-action adaptation has surfaced online with the confirmation that the script for the first episode is now finished.
A teaser image of "One Piece" live-action was released on social media Friday with the caption, "No matter how hard or how impossible it is, never lose sight of your goal. Don't lose sight of your beliefs, no matter how difficult or impossible."
The tweet confirmed the existence of the script, titled "Romance Dawn," and the names of writer Matt Owens and showrunner Steven Maeda. The official logo of the live-action adaptation was released Saturday.
The series' journey to becoming a Netflix show started in 2017 when legendary mangaka Eiichiro Oda began looking for partners to turn the manga into a live-action show. Netflix announced in January 2020 that it is taking up the show.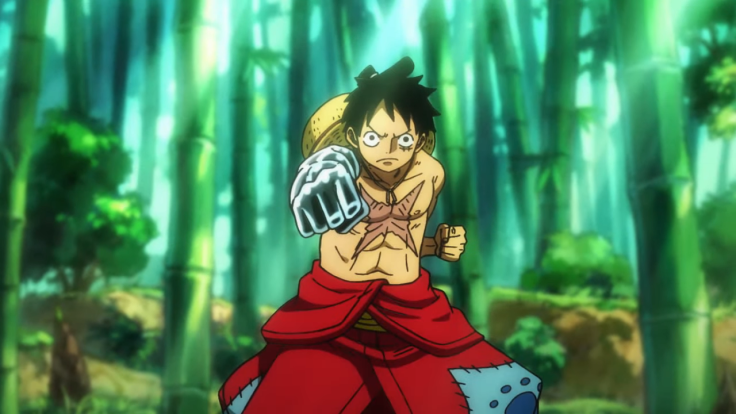 Unfortunately, there is no information about the cast of the live-action adaptation. Fans have no idea who will star in Netflix's "One Piece." But it was earlier revealed that the first season will feature ten episodes and will cover Luffy's recruitment of Zoro, Nami, Usopp and Sanji and his fight against Arlong.
The production, which is reportedly bigger than "Snowpiercer," has already started and the filming is taking place in Cape Town. Marty Adelstein, the CEO and founder of Tomorrow Studios (the show producer), previously provided an update about the "One Piece" live-action adaptation.
"We were supposed to start filming in August in Cape Town, South Africa. We anticipate the date being able to film [now is] September, at the latest. We have basically all 10 scripts written. We will start casting when we go back," the CEO told Syfy in an interview in May 2020.
"My suspicion is June 1, but we will start doing our casting. We have a lot of names that we're talking about, and we should be in production in September. We have been working very closely with Sensei Oda. So, we're going to get started, and this one is very big. I mean, Snowpiercer was a big production; this is even bigger," Adelstein added.
"One Piece" live-action has no release window yet, but some fans believe it will launch next summer to align with the manga's 25th anniversary. If this is the case, the show could premiere on July 22, 2022.
© Copyright IBTimes 2023. All rights reserved.