Oops! FedEx Misdelivered Marijuana Package; Not Liable, Court Says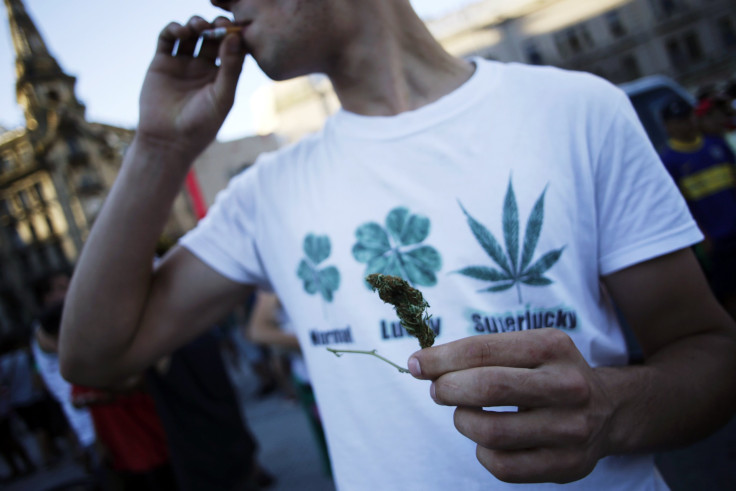 A federal appeals court decided FedEx is not liable for damages for delivering a package of marijuana to the wrong address. The decision earlier this week stemmed from a Boston case in which a FedEx worker printed up a label with the wrong recipient listed and covered the handwritten label on the package, Courthouse News Service reported.
Maryangela Tobin of Plymouth, Massachusetts, said the package from "R. Mason" sent from Eureka Springs, California, was supposed to go to an "L. Tobin" at an address similar to hers. She said when she and her daughter opened the package and found candy, ribbons and two sealed bags of marijuana, she immediately called police. Police told FedEx not to reveal any information about where the package was delivered if anyone called to inquire, but Tobin said she received a visit from three men seeking the package.
FedEx acknowledged the misdelivery but denied it had disclosed her address, Massachusetts Lawyers Weekly reported.
Tobin's complaint charged FedEx with invasion of privacy, emotional distress and negligence for mislabeling the package, misdelivering it and then wrongfully disclosing her address.
U.S. District Judge William G. Young issued a summary judgment dismissing the claim and the 1st U.S. Circuit Court of Appeals affirmed the decision. Judge Bruce Selya wrote for the three-judge panel Tobin's complaint amounts "to nothing more than a laundry list of possibilities and hypotheticals."
"The plaintiff has not pointed to a shred of competent evidence adequate to elevate her surmise from the realm of the possible to the realm of the probable," Selya wrote. "Speculation about mere possibilities, without more, is not enough to stave off summary judgment. Here, there is no more: conjecture about customer service scenarios does not bridge the gap."
The Leaf Online reported recently many marijuana users have upgraded their delivery systems from driving in recent years to shipping services with the result that the rate of intercepted packages had risen by more than 20 percent by the end of 2013. Though medical marijuana is legal in a number of states -- and legal recreationally in two -- it is still illegal to ship it across state lines. Shipping it across state lines is a federal crime.
© Copyright IBTimes 2023. All rights reserved.
FOLLOW MORE IBT NEWS ON THE BELOW CHANNELS