Oprah Winfrey May Land A Tell-All Interview With Lamar Odom: Report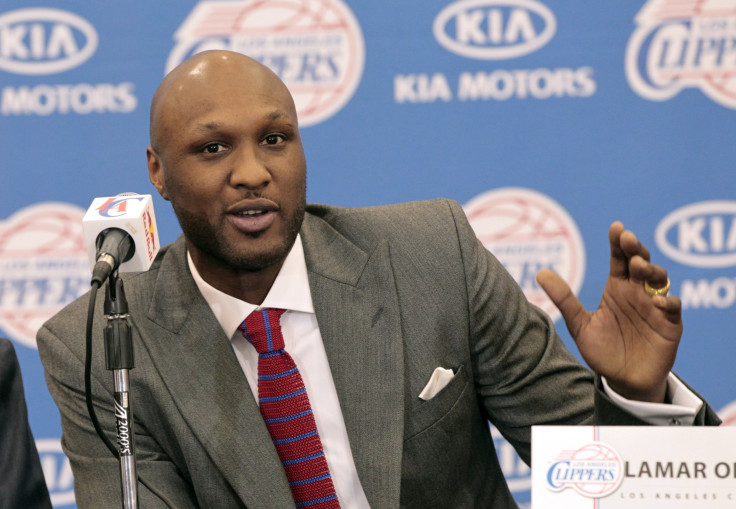 Lamar Odom may get an opportunity to set the record straight about his relationship with wife, Khloe Kardashian, and his alleged drug abuse, if Oprah Winfrey manages to convince the basketball player to sit down with her for a tell-all interview.
Sources close to both Winfrey and Odom told TMZ that talks are on for Odom, whose problems with drug abuse came to light in August, to appear on Winfrey's talk show. However, no deal has been made yet although the report noted that "Lamar is game if the conditions are right."
The report added that although Odom is uneasy doing interviews, Winfrey is an exception as was previously interviewed by the talk show host for her Kardashian special that aired last summer.
Recently, it was reported that Odom has been sober for over a week and is trying hard to get his old life back. The NBA player had a meeting with the Los Angeles Lakers on Tuesday to discuss the possibility of rejoining the team, and according to reports, the meeting is said to have gone well.
"He just wants to get healthy and be there for his kids," a source told E!Online. "He is taking steps to get himself back on track. He wants his old life back, although he realizes that might not include Khloe."
"He is surrounded by friends," the source added. "We all hope he has turned a corner."
Odom and Kardashian have been living apart since August, although they continue to keep in touch. They were most recently spotted together visiting the Jenner household on Oct. 8 after news broke out that Kris Jenner and her husband of 22 years, Bruce Jenner, are going their separate ways.
© Copyright IBTimes 2023. All rights reserved.