Oracle Eliminates Hundreds Of Jobs, Cuts Back On Open Positions In Health Unit: Report
KEY POINTS
The cuts came a day after Oracle shares rallied for five days straight
Oracle has reportedly cut more than 3,000 employees since it acquired Cerner in 2022
Some employees were reportedly let go in March
Software giant Oracle has laid off hundreds of employees and cut back on open positions in its health unit, a new report revealed.
Oracle eliminated hundreds of jobs Thursday and canceled job offers, three people with knowledge of the matter told Insider. The company also reduced the number of its open positions within its health unit, Oracle Health, the outlet reported.
One source told the outlet that the layoffs were largely due to the issues its IT health arm Cerner is experiencing with the U.S. Department of Veterans Affairs (VA). The person added that with Cerner having less work to do due to the problems with its VA contract, it had to cut jobs.
The agency tapped Cerner to create its Electronic Health Records (EHR) using the IT giant's technology but the project has seen multiple problems since it kicked off in 2020, the latest being the "reset" of the project.
"For the past few years, we've tried to fix this plane while flying it – and that hasn't delivered the results that Veterans or our staff deserve," Dr. Neil Evans, acting program executive director of the VA's Electronic Health Record Modernization Integration Office, said in a statement in April.
The VA has renegotiated its contract with Cerner as it looks to "increase Oracle Cerner's accountability to deliver a high-functioning, high-reliability, world-class EHR system."
Insider reported last month that 3,000 employees have been let go since Oracle acquired Cerner in June 2022.
Four current and former employees told the outlet that the layoffs affected various departments, with the most recent layoff round in May affecting product, accounting, engineering, marketing and legal departments.
Multiple sources also told Bloomberg in March that some employees lost their jobs, but the exact number of affected employees is unknown.
The Information reported in August 2022 that Oracle had started eliminating roles in the United States as part of its plan to cut thousands of jobs, about two months after it completed its Cerner acquisition.
A source told the outlet at the time that the cuts were expected to hit workers in departments such as customer service automation, software applications and e-commerce functions.
The company also reportedly ordered some employees to return to the office in March, as per a mid-March internal email viewed by Insider.
At the time, an employee told the outlet that Oracle already greatly reduced office space so there may not be enough room for workers who used to work in the office pre-pandemic.
"With the COVID-19 pandemic now under control, it is time to return to the way we operated before the outbreak," Oracle cooperate operations executive VIP Doug Kehring and human resources chief Joyce Westerdahl wrote in the leaked email.
Thursday's cuts came a day after the cloud company's shares climbed 4.8%, marking a fifth consecutive day of stock hikes, CNBC reported. In the past year alone, Oracle's stock was up by 73% and so far in 2023, shares are up by over 50%.
The stock jump was driven largely by Oracle's stronger-than-expected earnings and revenue during the fiscal fourth quarter.
Meanwhile, Oracle is banking on the meteoric rise of generative artificial intelligence. The company announced this week that it has partnered with enterprise AI platform Cohere to provide "powerful, generative AI services for organizations worldwide."
The partnership will allow Cohere to train, build and deploy its generative AI models on Oracle Cloud Infrastructure (OCI). "Together, Oracle and Cohere will help enterprises worldwide accelerate their AI initiatives, drive greater value, and deliver new levels of automation that maximize business success – while ensuring their data is secure and private," said Martin Kon, president and COO of Cohere.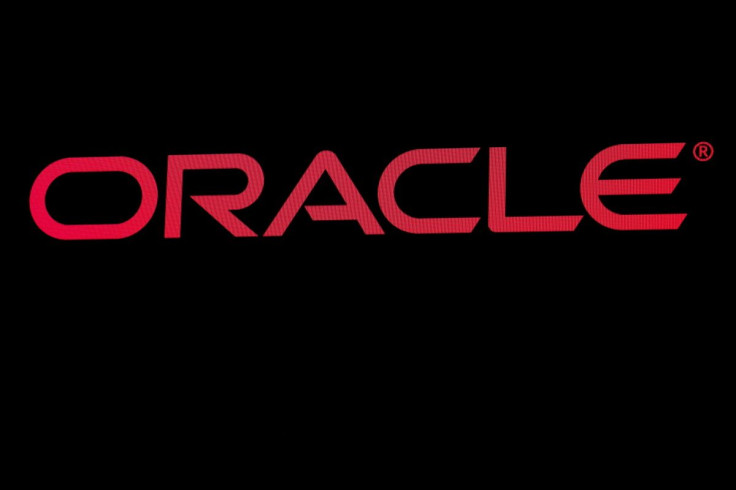 © Copyright IBTimes 2023. All rights reserved.