'Orange Is The New Black' Season 2: 'The Most Disliked Cast Member' Reportedly Starts Feud On Set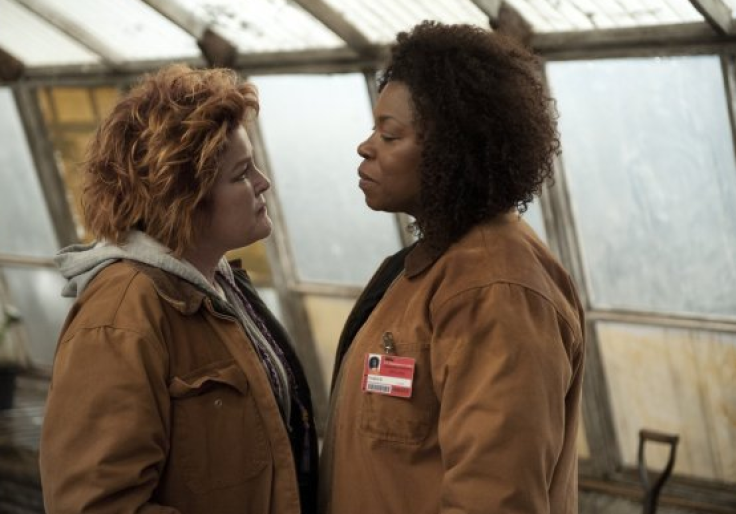 Drama, drama, drama—that's what fans of the original Netflix series "Orange is the New Black" can expect when Season 2 finally airs its anticipated premiere on Friday, June 6. But according to reports, more eye-widening moments actually happened off-set than on—specifically revolving around one of the show's most controversial characters: Red.
Naughty But Nice Rob reported that Kate Mulgrew is just as domineering as her "OITNB" character Galina "Red" Reznikov, the cold but matronly inmate who also just happens to hold the position of Head Chef in the prison.
"Kate is the most disliked cast member," an insider revealed. Apparently, Mulgrew has "alienated the cast" by demanding scenes be reshot, debating with the writers regarding her character's lines and also criticizing her co-star's acting.
Are you sure she was complaining, Rob? We mean, the 59-year-old actress does have a lengthy resume full of noteworthy accomplishments; like having starred in "Star Trek" in her back pocket. Perhaps she was just giving friendly advice!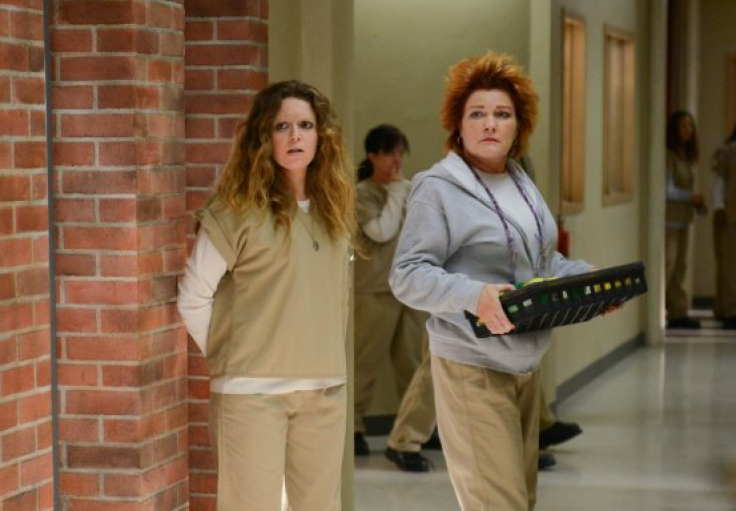 "Kate's got a lot more experience than most of the other actresses, and she never lets anyone on the set forget it," the source dished, proving our theory wrong. "[She] thinks she's the star of the show and everyone else is just scenery."
Well, c'mon—she is a fan favorite. Who else can pull off such memorable lines like:
- "Two strikes, that's all she gets. Russians don't play baseball."
- "They pop out of the trunk of a car and learn to fry an egg; God bless America."
- "Are you finished? You're starting to sound finish."
- "All I wanted was to eat the chicken that is smarter than other chickens and to absorb its power."
What do you think of the rumors that Mulgrew is actually a drama queen? Let us know in the comments section below and don't forget to watch "Orange is the New Black" when all 13 episodes are released on Netflix on June 6.
© Copyright IBTimes 2023. All rights reserved.