'Orange Is The New Black' Season 2 Spoilers: When Will Netflix Series Return? Premiere Date Is Sooner Than You Thought [VIDEO]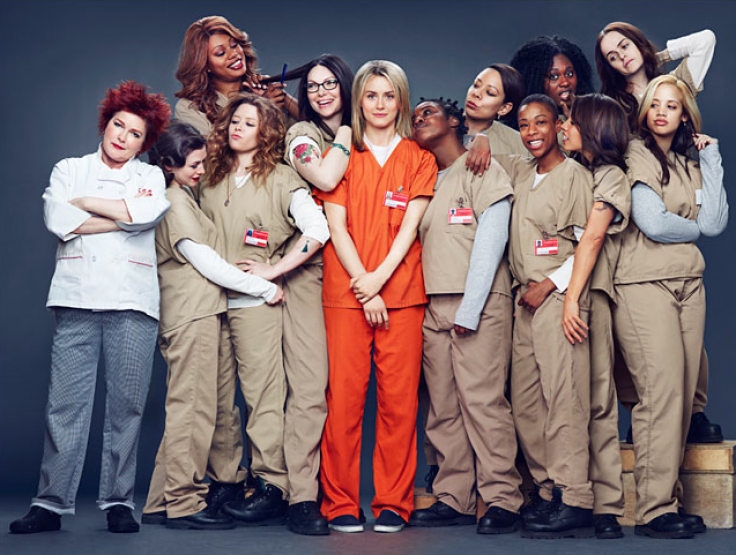 We're having pretty bad "Orange Is The New Black" withdrawals, which is why we decided to try and figure out when the original Netflix series, based on Piper Chapman's #1 New York Times bestselling book, would be returning to the small screen.
Here's what we know so far: Season 2 of the Jenji Kohan directed piece was finished filming in late January, which means that "OITNB" should be premiering sometimes in spring 2014, right? Well, it seems that the cast and crew of the thrilling show are trying to keep the return date as hush as possible.
Take Matt McGorry for instance; the actor who portrays the role of John Bennett got a bit camera happy on set, which is why he's made a point to de-spoil anything he may have posted to social media. "Suiting up as John Bennett for my last scene of#oitnb season 2," McGorry wrote on three weeks ago. #ImAWeirdo FYI again—this is NOT a spoiler and indicates nothing about plot or when the show will be released (which no one knows the answer to)."
Other theorists, however, are convinced that "OITNB" will follow in the footsteps of its sister Netflix series "House of Cards" and premiere this February. And while we can totally see why the prison drama would want to surprise us like that, we honestly don't think it's plausible.
And besides, why would the "OITNB" team want to rush something that could eventually win them a Golden Globe? According to Danielle Brooks who plays Taystee on the show, the writers have really poured themselves into season 2. "The writing was amazing before and it has gotten even better," she confessed.
Taylor Schilling, who plays the role of Piper Chapman, added that the storyline changes from focusing on the protagonist and her woes, to diving into the history of other women locked behind bars. "All of the characters and all of the dynamics are just going deeper. It's just getting fuller and richer and to me, more compelling."
Eek! We can't wait for "Orange Is The New Black" to premiere season 2 in March, April, May—ugh, someone just tell us already! What are you theories for season 2 of "OITNB"? Let us know in the comments section below.
© Copyright IBTimes 2023. All rights reserved.