'Orange Is The New Black' Season 3 Star Matt McGorry Responds To Fans Who Are Not Happy About Daya And Bennett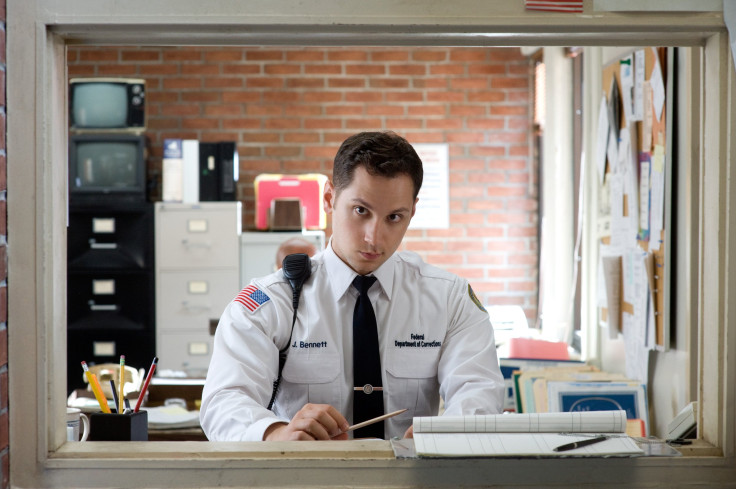 Actor Matt McGorry's character did a very bad thing on Season 3 of "Orange Is the New Black," but he needs you to remember that it's just acting. The actor posted a Father's Day message on his Instagram account to address some of the hate he's received on social media since the new season premiered.
"Happy Father's Day to all the real fathers out there! I am an actor and I play the fictional character John Bennett on the fictional television show entitled 'Orange Is the New Black,'" he wrote on a photo of himself on set with actresses Dascha Polanco and Elizabeth Rodriguez. The tone may seem a bit condescending, but the actor has received tons of hate mail online from people who can't seem to tell the difference between him and his TV persona.
According to BuzzFeed, McGorry's social media has been plagued with negative comments following the Season 3 storyline that sees his character [SPOILER ALERT] leave Dayanara Diaz and his unborn baby stranded alone in prison after the pressures of becoming a father and husband to an incarcerated woman become too much for him. Several "OITNB" fans clearly displeased with John Bennett's actions have been sending McGorry nasty messages, and the actor admitted to the outlet on Twitter that the comments were making him a little uncomfortable.
The Father's Day post further detailed the obvious difference between him and the character he portrays, even explaining that the words he reads on the show are actually written by a writer. Clearly he's fed up with people thinking that he's a deadbeat dad in real life, but he still hasn't gotten through to some people, with subsequent posts still drawing hateful comments from people who think he actually walked out on his unborn baby and fiancé.
McGorry had initially been pretty excited about the way Bennett's storyline played out in Season 3. Speaking to Vulture, he revealed that he thought it made perfect sense given the nature of the character.
"I think it's sort of who Bennett is: He wants to be the hero so bad, and he tries but falls short. It's pretty tragic, but there is some part of me that thinks Bennett believes he was doing the better thing by leaving," he said. "It allows Pornstache's mother to step in, it allows other things to shift. I mean, if you think of it, that relationship has been a ticking time bomb since the beginning."
What do you think of the bizarre fan reaction to Bennett's storyline in Season 3 of "Orange is the New Black"? Comment below or tweet your thoughts to @TylerMcCarthy.
© Copyright IBTimes 2023. All rights reserved.