Transgender Blake Brockington's Suicide Mourned On Twitter By Laverne Cox, Janet Mock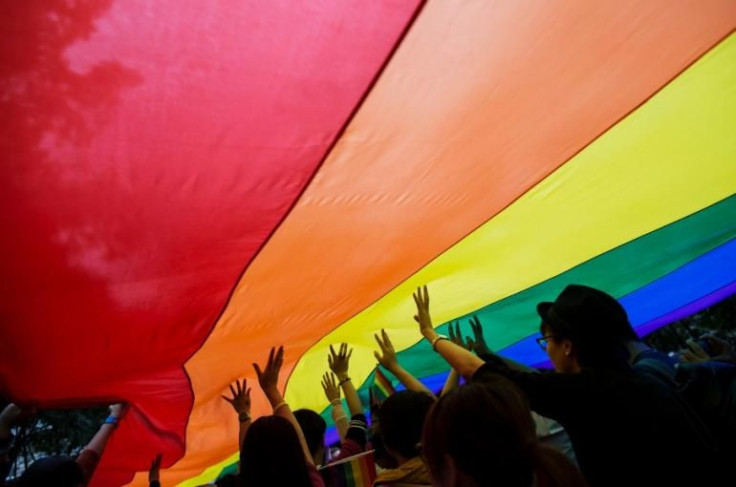 Celebrity transgender activists Laverne Cox and Janet Mock have joined the many mourning the death of Blake Brockington, a transgender 18-year-old from North Carolina who died Monday of an apparent suicide. Brockington was active in the LGBT community and made headlines in February 2014 when he became the first openly trans student to be named homecoming king at East Mecklenburg High School in Charlotte.
A vigil was held for Brockington Tuesday night in Charlotte. "Thank you for being a part of the space today and being here to support one another," O'Neale Atkinson, director of youth programs at the Time Out Youth center, told mourners, according to local LGBT newspaper QNotes. "None of us have to do this alone. We're all here to support each other," Atkinson said. "If you need each other, lean on each other. We love you. We're here for you. Be kind to one another. Love one another."
Friends wrote messages to Brockington in chalk, saying things like "You are loved," "My brother," "Blake you will be missed" and "Blake we love you."
Writer Janet Mock wrote "Rest in power" on Twitter after learning of Brockington's death. "Orange Is the New Black" star Laverne Cox did not write an individual message, but instead shared Mock's tweet.
Both Mock and Cox also shared an interview with Karla Mosley, an actress on "The Bold and the Beautiful" whose character, Maya, just revealed she was born a man. She is the first trans character on daytime television.
Teens feeling suicidal are urged to call the National Suicide Prevention Lifeline: 800-273-8255. It is open 24 hours, seven days a week.
Follow me on Twitter @mariamzzarella
© Copyright IBTimes 2023. All rights reserved.