Oregon Hemp Plant Fire Injures 5; Police Caution Against 'Large Explosion'
KEY POINTS
Police have rolled out evacuation orders for Grass Valley residents
The building was "fully engulfed" with fire, according to police
Officials did not say what caused the fire
A hemp plant in Oregon's Sherman County caught fire Sunday. Law enforcement officials warned that a "large explosion" may be possible as the fire engulfed the complex. At least five individuals, all employees of the facility, have been injured in the incident. One person suffered "significant burns," police said.
Sherman County Sheriff's Office has rolled out evacuation orders for the residents of Grass Valley, fearing that chemicals stored in the hemp plant may explode when in contact with fire. Individuals evacuating from the area are being sent to the nearby city of Moro and its fire station, NBC News reported.
"The evacuation order will remain in effect through the night," the sheriff's office said in a post on its official Facebook page. "Tomorrow morning [Monday] the professionals will assess the situation in the daylight."
Oregon officials did not provide a possible cause of the hemp plant blaze. It is unclear if the fire has been contained.
The Sherman County Sheriff's Office said at 6:37 p.m. local time (9:37 pm ET) that the hemp plant was "still burning and fully engulfed" and added that "small explosions" had been reported.
"The reason for the evacuation was due to a large volume of combustible chemicals and the possibility of a large explosion," the sheriff's office noted in a separate post that came with an aerial video of the blaze.
Highway 97 was sealed off after the fire broke out. However, it has now been reopened as evacuations from Grass Valley continue, according to the outlet. Police have advised people to evacuate carefully, as the area has been engulfed in thick fog.
Grass Valley in Sherman County is located 125 miles east of Portland and nearly 170 miles from Salem, Oregon's capital city. It has a population of 149, as per United States Census Bureau's data from 2020.
"I love all the offers of shelter for people & animals in neighboring towns. My dad was kindly evacuated by the Sheriff's office. Small towns are amazing in times of tragedy. I hope this one ends soon," an individual wrote in response to the video shared by the sheriff's office.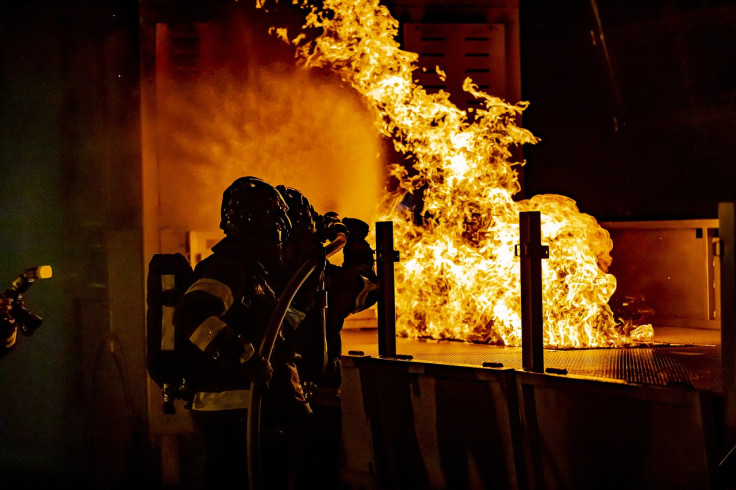 © Copyright IBTimes 2023. All rights reserved.
FOLLOW MORE IBT NEWS ON THE BELOW CHANNELS