Oregon Marijuana Group Challenges Appeal By State Legislature For More Taxes On Legal Weed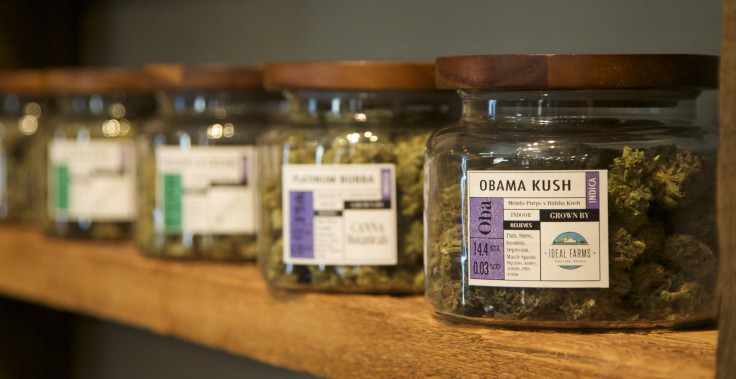 An Oregon marijuana group has responded to a request by city and county associations that the state Legislature allow local governments to impose their own taxes on marijuana sales or to ban pot businesses all together. The group, Portland NORML (National Organization for the Reform of Marijuana Laws), said the appeal conflicts with the voter-approved Oregon's Measure 91, which in November legalized recreational marijuana for adults 21 and older.
The law would establish a framework for weed to be regulated, sold and taxed at the state level, and for marijuana businesses to obtain licenses from the state's liquor control board. NORML argues local voters, not city or county councils, should decide whether to tax marijuana sales further or to ban sales in their areas. "For the Legislature to subvert the clear language and intent of the people is a threat not only to the viability of Oregon's legal marijuana market, but to the very foundation of Oregon democracy," the group said in a statement posted to its website Sunday.
Sponsors of Measure 91 said they banned local taxes to allow retail weed prices to compete with the black market, according to Oregon Live. Some local governments, however, who want to levy their own taxes on recreational pot sales are pressuring the Oregon Legislature to rewrite the law.
"Despite assertions to the contrary, Measure 91 does not clearly pre-empt local governments," the League of Oregon Cities and the Association of Oregon Counties said in its request to state lawmakers dated last Wednesday. "If the Legislature does not act to clarify and preserve local control, local governments are likely to face litigation regarding their authority to regulate, prohibit and tax recreational marijuana facilities, resulting in uncertainty for local governments, business owners and residents alike."
Measure 91, also known as the Control, Regulation, and Taxation of Marijuana and Industrial Hemp Act of 2014, passed Nov. 4 with 56 percent voter approval. The state joined Alaska and the District of Columbia in legalizing marijuana for recreational use in 2014, bringing the total number of states with legal weed to four, plus the country's capital.
© Copyright IBTimes 2022. All rights reserved.
FOLLOW MORE IBT NEWS ON THE BELOW CHANNELS