Oregon Standoff Update: Is Ammon Bundy Occupation Over? Protesters Remain At Malheur Wildlife Center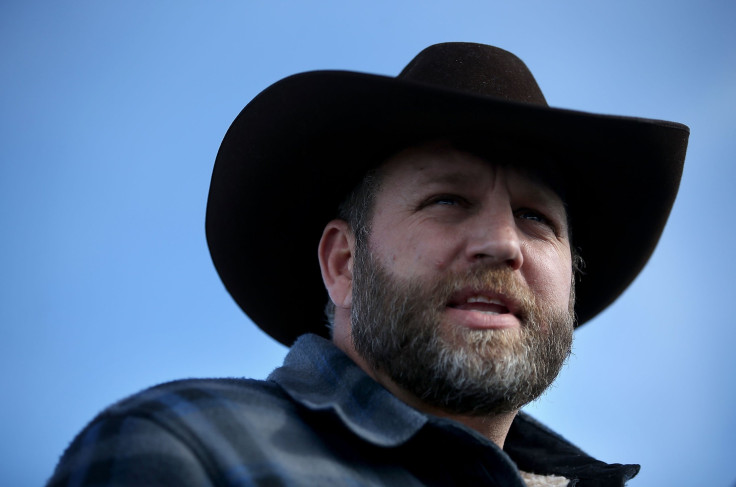 Four armed protesters continued illegally occupying a federal building near Burns, Oregon, Thursday, despite the arrest of the group's leader, Ammon Bundy, along with seven other people, Tuesday afternoon, Oregon Public Broadcasting reported. Bundy and some 15 to 150 armed ranchers had occupied the Malheur Wildlife Center Jan. 2 to demand the release of two fellow ranchers and to petition the government to relinquish federal lands for state or public use.
"We all want to leave," Sandy Anderson, one of the four remaining ranchers, told Oregon Public Broadcasting Thursday. "We're here, and we're worried we're going to die."
Following the arrests of Bundy and seven others, along with the death of Robert "LaVoy" Finicum, law enforcement has made at least three more arrests of protesters who have left the property of their own accord. Occupiers are facing a felony charge for conspiracy to violently impede officers of the U.S. government from carrying out their duties.
Bundy encouraged the remaining occupiers to leave the wildlife center, speaking through his attorney. "Please stand down. Go home and hug your families. This fight is ours for now in the courts," he said, the BBC reported.
The protest centered on the imprisonment of a father-son Oregon rancher pair that were ordered to return to jail after serving sentences for arson of federal land. The armed ranchers occupied the wildlife center to protest their imprisonment as well as to lobby for the government to relinquish federal lands for grazing and logging use.
The remaining ranchers have continued to negotiate with the FBI, fearing they will be prosecuted or labeled as terrorists when they leave. A spokesperson for the FBI said late Wednesday that the agency sought to "empty the refuge of the armed occupiers in the safest way possible," the Washington Post reported.
© Copyright IBTimes 2023. All rights reserved.