'The Originals' Season 2 Spoilers: Episode 12 Synopsis Released; What Will Happen In 'Sanctuary'?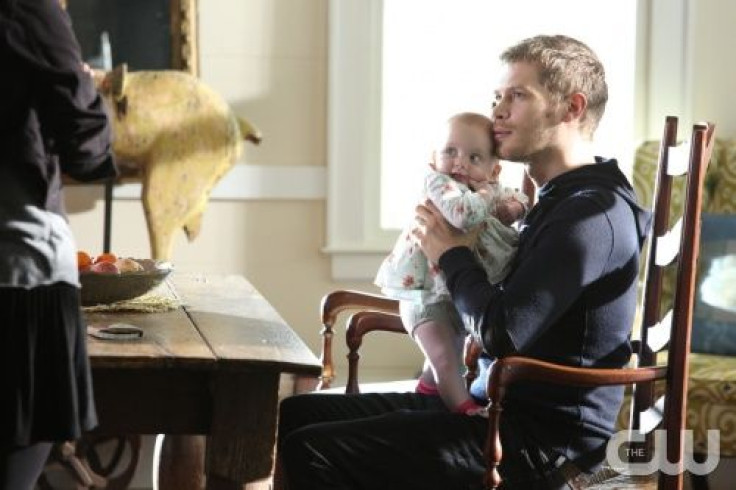 Can Klaus (Joseph Morgan) really keep his daughter's survival a secret? That's the daunting challenge Klaus will face when "The Originals" returns Monday, Feb. 2, with episode 12, "Sanctuary."
According to the synopsis for the next installment of the hit CW series, everyone's favorite hot-tempered hybrid will try to keep his daughter's existence under wraps. But it looks like a few of Klaus' foes will attempt to unravel the undisclosed information.
In episode 11, Finn (Yusuf Gatewood) discovered that his brother was hiding something dark, deep down in his soul. And if he couldn't use his magic and wits to trick it out of Klaus, he was going to strangle it out of Marcel (Charles Michael Davis). But Finn wasn't the only one close to learning of Hope's whereabouts. When the previous installment concluded, Klaus learned that Hayley (Phoebe Tonkin) was going to put their daughter's life at risk in order to save her pack.
To prevent the werewolves from wearing Esther's moonlight rings, Hayley and Jackson (Nathan Parsons) came up with the idea that if they were to get hitched in a mystical and magical wolf ceremony, then their guests would absorb all their powers – including control over their transformations. This would allow the wolves to cut ties with witches and free them from their control.
The only problem with this plan is that in order for it to be complete, Hayley and Jack will need to do a few pre-marriage rituals, one involving smoking the root of a plant and sharing the skeletons hidden in their closets (i.e., Hope's existence). Klaus learned Hayley would partake in the ceremonial smoking and quickly fled to find and stop her from lighting up. However, according to the synopsis, it looks like Klaus will face an obstacle on his way to save his daughter: Jackson's grandmother Mary (guest star Debra Mooney).
Meanwhile, at the bayou, Hayley will struggle to open up to Jackson in fear for her daughter's well-being. But her soon-to-be-husband will reveal "his own secret involving Hayley's parents" that will surprise her and maybe convince her to come clean herself.
One of the most exciting parts from the episode 12 synopsis is that Rebekah (Maisie Richardson-Sells), whose soul is currently sporting a new body, will become "intrigued by a mysterious girl who has recently arrived to the insane asylum." Could the female referred to in the summary have anything to do with Freya, the eldest child of the Mikaelson family, who was taken by Dahlia?
What do you think will happen when "The Originals" airs Season 2, episode 12 on Monday, Feb. 2, at 8 p.m. EST? Shout out with your predictions in the comments section below.
© Copyright IBTimes 2023. All rights reserved.