'The Originals' Season 2 Spoilers: Potential Villain Added To Cast; Meet The New Werewolf Named Aiden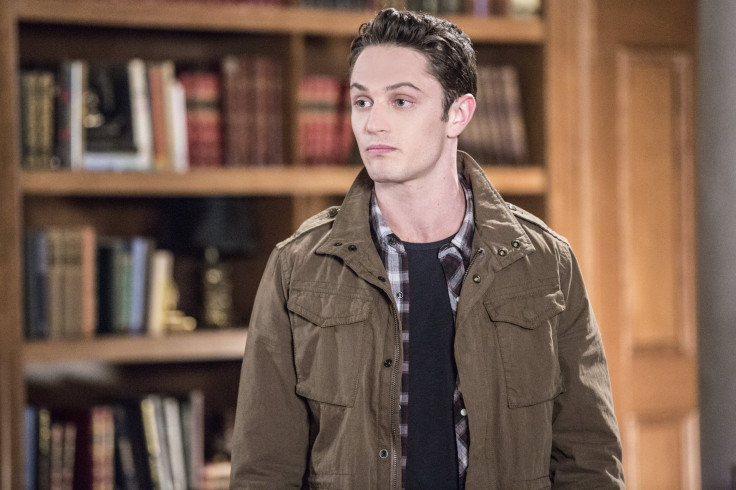 He'll huff, and he'll puff and he'll blow New Orleans down! That's right, "Originals" fans; a big, bad werewolf is making his way into the Season 2 plot of our favorite CW series. And according to reports, this furry creature will be anything but cuddly.
TVLine shared that Colin Woodell, who stars on the Lifetime drama, "Devious Maids," as one of the main characters, will be leaving his lavish life in Beverly Hills for a role he can really sink his teeth into. Woodell will appear in the upcoming season of "The Originals," which will premiere on Monday, Oct. 6, at 8 p.m. EDT, as a potentially villainous werewolf named Aiden.
Aiden has been described as a lieutenant of New Orleans' leading werewolf pack who isn't against teaming up with spell-binding witches -- that's, if they can help him rid NOLA of vampires and keep his pack safe. Fans have been warned that Aiden will find himself forming a few "dangerous alliances" during Season 2 when he makes his "Originals" debut in episode 4.
Julie Plec had previously told Entertainment Weekly that Season 2 would focus around a werewolf-centric storyline. So, we can't say we're too surprised to hear of the show's newest, howl-worthy addition.
"Season 2 is going to begin with what we call the werewolf occupation, which is Francesca thinks she's in charge and has been actually carrying on making rules and exiling vampires and doing all kinds of nasty things, so the first thing on the table is of course going to have to be revenge," she explained. "And then if and when that's completed, the question is what becomes of those wolves? There's a lot of wolves that Klaus was aligned with that were all looking to Hayley as their queen, but now she's no longer a werewolf, she's a hybrid, and there's no love lost there for that species."
Plec said that because the pack will be stranded without a leader, they'll be looking for someone to step into the role of alpha -- but whose paws could possibly fill Hayley's shoes?
"Will it be Jackson? Will it be Oliver? Will Hayley be able to win her way back? What's going to solidify these wolves in one group, or now that they've won the Quarter, are they going to start in-fighting as well?" Plec teased.
Now that Woodell's character is in the picture, do you think Aiden has a fair shot at becoming the group's leader? Sound off in the comments section below with your Season 2 predictions.
© Copyright IBTimes 2023. All rights reserved.