'The Originals' Season 2 Spoilers: Who Is Tatia? Nina Dobrev To Be Featured In 'Vampire Diaries' Crossover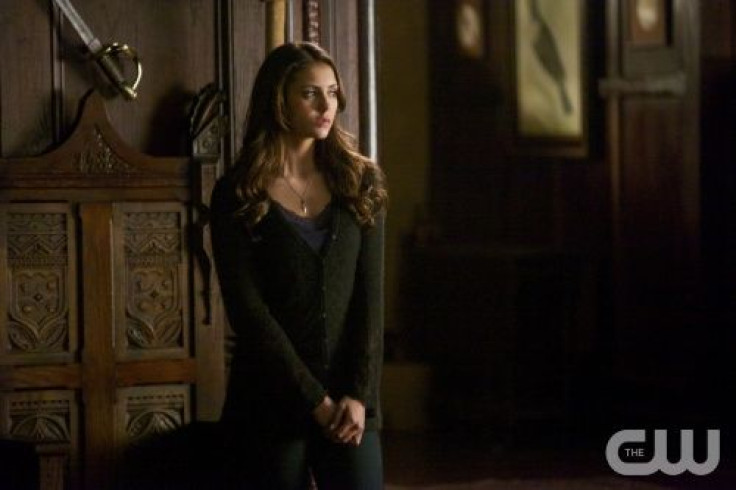 Fans of "The Vampire Diaries" and its spinoff series, "The Originals," got exciting news Thursday – a crossover episode featuring Nina Dobrev is in the works!
Season 1 of "The Originals" was fraught with murder, betrayal, love and scandal – and no one saw the shocking events in the season finale coming. Season 2 of "The Originals" is set to kick off on the same note when it premieres on the CW on Oct. 6. And based on an interview with executive producer Julie Plec, the writers have some exciting and interesting backstories to reveal in the sophomore season. One that viewers can look forward to coincides with "The Vampire Diaries" crossover – the story of Tatia.
"There's a lot of people that could cross over, and when we plan our crossovers, we like to think of the most clever way to integrate 'The Vampire Diaries' mythology into 'The Originals' mythology," Plec explained to E! Online. "There was a character's name introduced a long time ago in Season 3 in association with Klaus (Joseph Morgan) and Elijah (Daniel Gillies) and how they became vampires and a girl that they both loved a long time ago who was the original doppelgänger, Tatia (Elena Dobrev)."
For those unfamiliar with Tatia, she was the second doppelgänger after Amara and Silas were cursed with immortality in ancient Greece more than 2,000 years ago. As a member of the Petrova family, both Elijah and Klaus fell hard for her – while they were humans. But unfortunately they couldn't protect her from their mother, Esther, the Original witch. After losing one of her children, Esther decided to protect the rest of them by creating a spell that would make them immortal. That spell required Esther to use Tatia's blood to not only create the Original vampires, but to also keep Klaus's werewolf gene dormant.
Tatia was the reason why Klaus and Elijah became obsessed with Katherine (Dobrev) and later Elena. So, how will Tatia be working her way onto "The Originals"? Plec added that she'll appear in a flashback in episode 5, which is set to air on Nov. 3.
"There's lots of secrets and scandal and romance and terrible tragedy attached to her character," the EP continued. "We'll get to go back into the past to see how that all played out."
Dobrev's episode won't be the only time that the two shows crossed paths. Tyler (Michael Trevino) spent some time in New Orleans tracking Klaus down. The hybrid wanted revenge on Klaus for killing his mother, and tried to retaliate by murdering Hayley and her unborn baby. Tyler didn't succeed, and Klaus graciously spared Tyler's life.
Another crossover occurred in the 100th episode of "The Vampire Diaries" in Season 5. Klaus and Rebekah swung by to gloat over the corpse of Katherine (Nina Dobrev) – of course, Klaus ended up doing a little bit more than that when he hooked up with Caroline (Candice Accola) in the woods. Meanwhile, Elijah appeared as a hallucination to his dying former love.
Season 2 of "The Originals" will air on The CW on Monday, Oct. 6, at 8 p.m. EDT. "The Vampire Diaries" crossover episode will air on Nov. 3. Are you excited to see Nina Dobrev head to "The Originals"? Tweet your thoughts to @AmandaTVScoop.
© Copyright IBTimes 2023. All rights reserved.