'The Originals' Season 2 Spoilers: Will Claire Holt Return For Season 3? Actress Teases Her Absence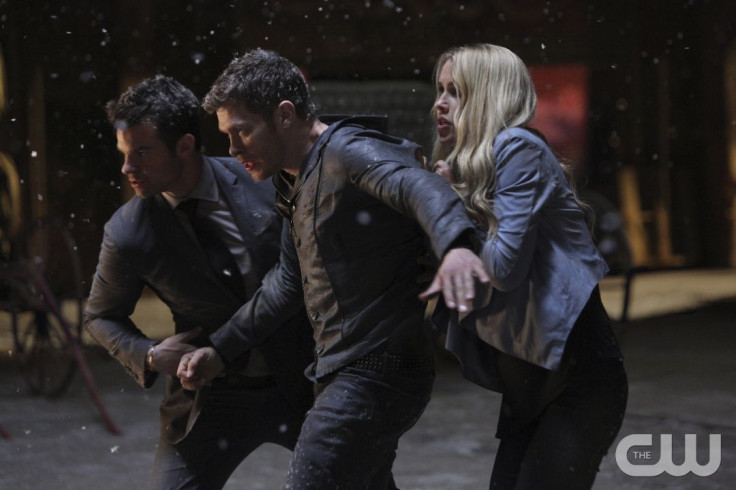 So, what now? That's the question we had after "The Originals" aired its action-packed Season 2 finale on Monday night. In the last episode of the sophomore installment, titled "Ashes to Ashes," viewers said goodbye to a few beloved characters from the hit CW series.
Both Dahlia (Claudia Black) and Esther (Sonja Sohn) were killed in episode 22 by the Mikaelson siblings in an effort to save baby Hope's life. And while it was hard to watch the death of the sisters (especially because they had just reconciled), it's safe to say that the most shocking farewell involved Rebekah Mikaelson (Claire Holt).
Viewers had to bid adieu to Holt's fan favorite character after Rebekah decided to leave her original body (thanks to Freya's [Riley Voelkel] help) and to return to her human form as Eva Sinclair (Maisie Richardson-Sellers). That's right, Freya found a way to heal Rebekah's witch body so that Rebekah could go on living a mortal life and maybe, just maybe, one day start a dysfunctional family of her own.
Although we're excited to see Richardson-Sellers return to the plot, we can't help but wonder: What does this mean for Holt's participation on Season 3 of the CW show?
The actress, who will star in NBC's upcoming series "Aquarius," teased to People magazine that she may not return to "The Originals" any time soon. Before the Season 2 finale aired, Holt divulged that Richardson-Sellers did an amazing job portraying Rebekah on the show during her absence.
"I think [the fans] also loved Maisie, though, and rightly so," she said." It was really crazy to me to see how she perfectly narrowed down everything about Rebekah. If she were to remain the permanent body host, I don't think people would be too mad about that!"
Permanent, you say? Did Holt just reveal that the season finale might have been her final hurrah on the supernatural series?
While her comment remains unclear, Holt has made it known that although her appearances may have been scarce this season, she loved returning to the set and reuniting with her TV family.
"It's always so much fun to go back and spend time with those boys," she told People. "They're really like my family -- I spent so many years with them. I love going back. It's like a little high school reunion every time."
Fingers crossed her next reunion with the Mikaelsons isn't a 10-year one.
Be sure to catch Claire Holt's new series, "Aquarius," premiering on NBC on Thursday, May 28.
© Copyright IBTimes 2023. All rights reserved.
FOLLOW MORE IBT NEWS ON THE BELOW CHANNELS