'The Originals' Season 3 Spoilers: New Characters Teased To Cause Trouble For Mikaelson Clan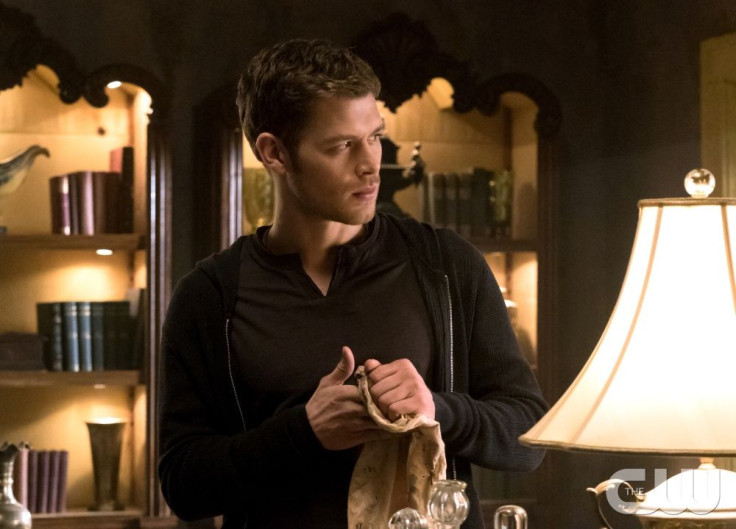 New season, new drama -- that's what fans of the hit CW series "The Originals" can anticipate from Season 3 of the supernatural thriller when it returns this fall. And, according to reports, it looks like a majority of the upcoming chaos will be caused by unfamiliar faces.
TVLine dished that the third installment of the Julie Plec series will feature some new characters in the forthcoming storyline -- ones that are rumored to stir up trouble for the Mikaelson clan (as if they didn't have enough drama in their lives already!). Lucien, who was described as "calculating" vampire, that just so happens to also be easy on the eyes, will make his New Orleans debut with a vendetta against Klaus (Joseph Morgan) and his family. (Welcome to the club, Lucien.)
But we doubt Klaus will have time to combat his new foe considering the mother of his child is hell-bent on seeking revenge against the hybrid herself. In the Season 2 finale of "The Originals," Klaus turned Hayley (Phoebe Tonkin) into a wolf. And according to Entertainment Weekly, the wolf queen will still be in her beastly form when Season 3 kicks off -- with a four-month time jump!
"Hayley's not going to be able to forgive him easily for what he's done," Tonkin told TVLine in May, teasing that her relationship with Klaus will be even more strained than usual in the upcoming installment.
Additionally, "The Originals" will welcome another sexy vampire named Aurora to the Season 3 plot. Aurora is said to have temperamental issue that cause her to "turn on a dime," -- and, not to mention, she'll also have a serious dark side.
Lastly, audiences will welcome Detective Will Kinney to the crime-ridden city of New Orleans. The handsome officer will try his hand at turning New Orleans into a safe community (enter scoffing laugh here) -- even if that means going head-to-head with fang donning creatures.
"The Originals" will return with Season 3 on Thursday nights this fall.
© Copyright IBTimes 2023. All rights reserved.