'Originals' Season 3 Spoilers: Why 'Vampire Diaries' Fans Need To See The New Crossover Episode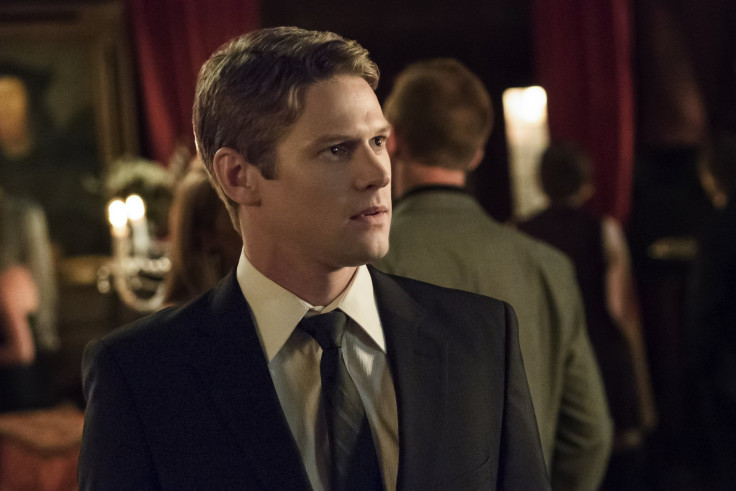 "The Vampire Diaries" and "The Originals" aren't done with the crossovers yet. After a big two-part event in February, the shows are settling for a smaller joint venture this time. That isn't too surprising since the CW dramas don't even take place in the same time period anymore. However, the character that's meeting with the Mikaelsons isn't the one fans might've been hoping for.
In "The Originals" Season 3, episode 17, Elijah (Daniel Gilles) and Finn (Casper Zafer) will travel to Mystic Falls, TVLine reports. Freya's (Riley Voelkel) kidnapping will lead them to the Virginia town, but they might not realize just how much the town has changed. They'll run into Matt (Zach Roerig) there, and he'll likely inform them that the town has a no vampires rule now.
It'll be hard for the police officer to tell Original vampires what to do, especially since they might hold a grudge against him. After all, Matt killed Finn in "The Vampire Diaries" Season 3. Matt won't be murdered, but torture is always an option for the vamps. He will have to hope that the Mikaelsons are quickly passing through.
While "The Originals" and "The Vampire Diaries" crossovers typically don't force fans of one show to watch the other, this episode could be important for "TVD" fans. The drama just jumped forward three years. Assuming that "The Originals" isn't jumping ahead within the next couple episodes, this will help fill in the gaps about what happened during the time Damon (Ian Somerhalder) was in his coffin.
Of course, Matt's adventures with the Original family won't be the only glimpse into the past. Executive producer Julie Plec revealed that flashback sequences will also be used throughout the rest of "The Vampire Diaries" Season 7 to explain what happened during the time jump. "Starting next episode, you'll get the answers in the form of what we're calling 'Bridge Backs,' a.k.a., a series of scenes that flash back to what happened over the three years that have passed since Damon went into the coffin," she told Entertainment Weekly.
"The Originals" Season 3, episode 17 airs Friday, April 8, at 9 p.m. EDT on The CW.
© Copyright IBTimes 2023. All rights reserved.