'The Originals' Season 3 Spoilers: Will The Mikaelsons End Their Feud? EP Teases Klaus Will Apologize To Elijah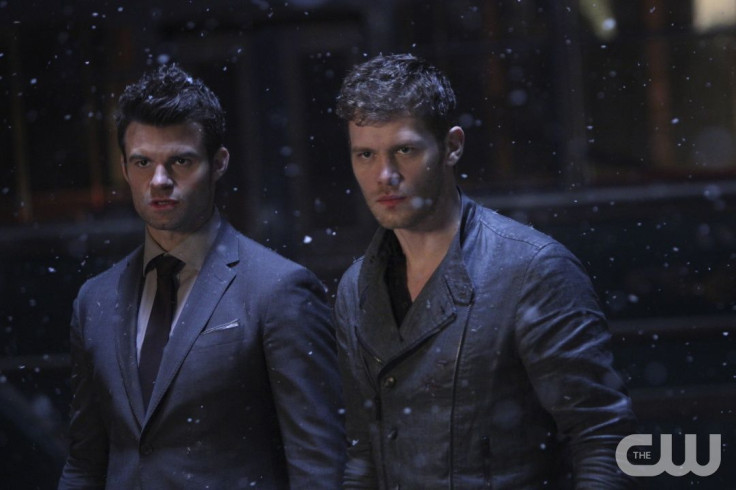 Is that an apology we hear? Michael Narducci, executive producer of "The Originals," dished that although Season 3 of the hit CW series will kick off with Klaus (Joseph Morgan) acting more arrogant than ever, fans can expect the blood-sucking hybrid to muster up a tiny bit of compassion in the forthcoming installment of the vampire drama.
"There's a really great moment early in the season where Klaus makes about the closest thing you could imagine to an apology to Elijah (Daniel Gillies)," the EP told TV Guide. "It's a tiny moment of growth, a tiny moment where Klaus is worried."
Narducci explained that it won't be a full-fledged apology like, "I'm sorry I did what I did" – but more of a, "You're my brother, and despite all of my BS I care about you and I'll be there for you."
In the Season 2 finale of "The Originals," Klaus ripped his brother's heart to shreds when he horrifically killed Gia (Nishi Munshi) before turning Hayley (Phoebe Tonkin) into a wolf – a curse that would only allow Elijah's love to return to her human form during a full moon. Now Klaus will have to face the repercussions of his heinous actions, which, according to Narducci, Klaus believes were justified for the good of the family.
But the question is: Will Elijah accept his brother's (sort of) apology? We wouldn't count on it...
During the 2015 San Diego Comic-Con, Gillies told reporters that he thought it would be "dishonorable" if audiences didn't get a chance to "explore the rift and division between the brothers."
"I think things should get worse before they get better," he added. And according to a promo video for Season 3, things are definitely going to get worse – not to mention bloody.
In a scene from the upcoming installment, Cami (Leah Pipes) reveals to Klaus that a local was tortured and killed before having the mutilated corpse displayed for all of New Orleans to see. "I think it was a vampire," she adds, insinuating the pointy-tooth creatures might be facing harsh judgment and potential consequences for the death.
Hopefully Elijah and Klaus can patch up their relationship before a war on vampires wipes out their entire family.
"The Originals" will return with Season 3 on Thursday, Oct. 8, at 9 p.m. EDT on the CW.
© Copyright IBTimes 2023. All rights reserved.