'The Originals' Season 4 Spoilers: Episode 3 'Haunter Of Ruins' Synopsis And Promo Released Online [VIDEO]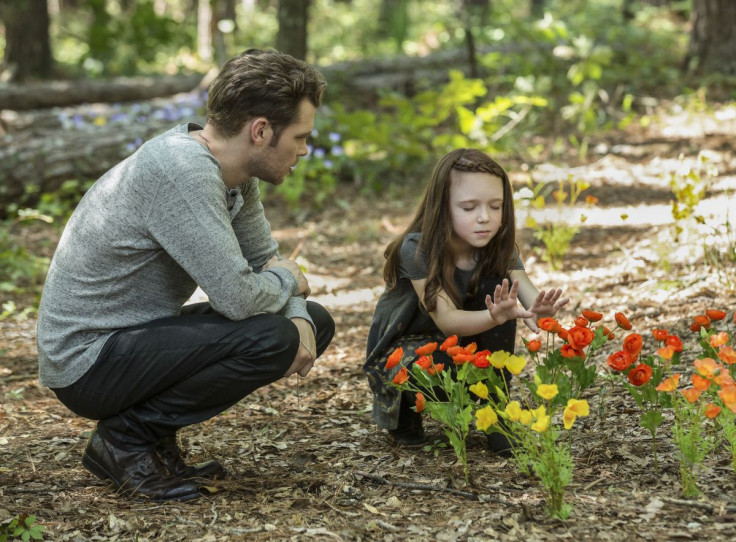 Finally, Klaus (Joseph Morgan) reunited with his family and his precious daughter Hope (Summer Fontana) in "The Originals" Season 4. Last week's episode saw Marcel (Charles Michael Davis) choose to spare the Mikaelson family. Unfortunately, a new evil has arrived in New Orleans and its targeting children.
What will happen next on "The Originals"?
After being apart from his daughter for five agonizingly long years, Klaus will attempt to reconnect with her, according to the synopsis of the upcoming episode on TVGuide. However, trouble brews in New Orleans when Morgan's character tries to bond with his only child.
READ: Klaus reunites with Hope in new Season 4 trailer.
The promo reveals that Klaus is determined to spend some time alone with Hope. "I want one day of peace with my daughter," he yells at his family members, "and I'm not asking!" Unfortunately, for a Mikaelson, getting a day of peace is very, very difficult.
In New Orleans, Vincent (Yusef Gatewood) joins forces with Marcel in order to find more information about this new evil that is claiming children's lives. In the preview, Marcel looks worried. Why? Because he knows Vincent has seen a whole lot of crazy in his life and he's never once been scared. Until now.
Vincent informs Marcel that whoever is taking children is going to kidnap more innocent souls. The synopsis reveals that Vincent's ex-wife, Eva Sinclair, may have something to do with this. He tells Marcel terrible secrets about Eva while they begin to search for a mysterious witch who plans to sacrifice a group of innocent children. Not surprisingly, one of the children the witch wants to sacrifice is Hope.
Hope has been subconsciously drawing a serpent sigil on "The Originals." The 7-year-old girl is a powerful witch and she is in grave danger. The trailer of Season 4, episode 3, titled "Haunter of Ruins," shows Klaus promising his offspring that nothing with harm his little girl right before she sees a mysterious blue figure form in the woods.
"The Originals" airs Fridays at 8 p.m. EDT on The CW.
© Copyright IBTimes 2023. All rights reserved.