Oscar Predictions 2013: Factual Flubs Could Assassinate 'Lincoln'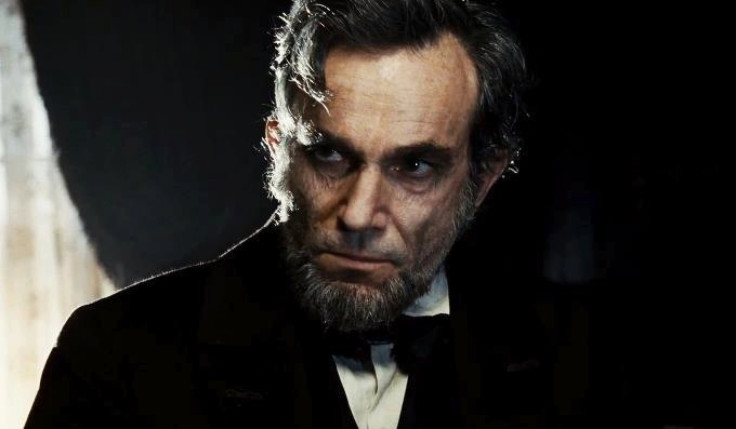 Even before the Academy Award nominations were announced, many movie prognosticators called it. Steven Spielberg's "Lincoln," they said, had it in the bag. The slow-burning historical drama has everything going for it: a legendary director, a Pulitzer Prize-winning screenwriter, an all-star cast of actors' actors.
But since its release, a flurry of complaints about its factual accuracy has ignited a civil war of sorts between the Spielberg faithful and old-fashioned historical loyalists. The negative press, which came to a boil last week, threatens to undermine the film's chances at Oscar gold, at least in the Best Picture category.
"Lincoln" centers on Abraham Lincoln's dogged efforts in early 1865 to secure congressional votes for the passage of the 13th Amendment, which abolished slavery. It's one of the most pivotal legislatives feats in American history -- or so the film would have us believe. In fact, not all Civil War scholars agree with that assessment. In an editorial to the New York Times, Eric Foner, a Pulitzer Prize-winning historian of the Civil War and Reconstruction, said Spielberg and screenwriter Tony Kushner "grossly exaggerate" the amendment's passage as a make-or-break moment for the abolition of slavery, which he said was the result of grassroots social movements, changes in public sentiment and wartime efforts by slaves to liberate themselves.
"Slavery died on the ground," Foner wrote, "not just in the White House and the House of Representatives."
Foner was not alone in accusing "Lincoln" of slighting the abolitionist movement, but it was an angry Yankee congressman this week who fired what might be the most damaging complaint against the film. Rep. Joe Courtney, D-Conn., criticized the film for depicting two congressmen from his home state as voting against the amendment -- in fact, all four Connecticut representatives supported it. Courtney, in an open letter, blasted Spielberg and Kushner for putting Connecticut on the "wrong side of history." The congressman has asked that the filmmakers issue a public statement acknowledging the error and make efforts to correct it before its DVD release.
It gets worse. On Thursday, Kushner fired back at Courtney in a 500-word letter -- published in the Wall Street Journal -- defending his right to alter historical facts for the greater good of cinematic storytelling. That's what makes it historical "drama," he argued. And in a sense he's right: All historical dramas play with facts. The problem is, in this particular case, the alteration in question served no purpose. Showing two Connecticut congressmen voting against the amendment did nothing to advance the story. It just came off as sloppy, especially since plenty of congressmen from other states actually did vote no.
Perhaps even worse than the error was Kushner's needlessly defensive response, in which the writer went on and on about his desire to "clarify to the audience the historical reality that the Thirteenth Amendment passed by a very narrow margin." He finishes up his letter by calling Courtney's very legitimate complaint "flamboyant," when a simple "my bad" would have sufficed.
It's impossible to tell how Academy voters will respond to this week's Courtney-Kushner dustup. They've been known to embrace controversy just as often as they've been accused of shying away from it. But all evidence suggests that they're in the mood to do the latter this year. Their unabashed snubbing of Kathryn Bigelow and Quentin Tarantino for Best Director proves this. The former director caught heat for depictions of torture in "Zero Dark Thirty" and the latter for scripting more than 100 instances of the n-word in "Django Unchained." Both movies, incidentally, earned Best Picture nods. Neither is considered to have much of a shot at winning -- it is extremely rare for a film to win Best Picture when the director is not nominated.
At this rate, Academy voters may simply throw up their hands and pick whatever movie has managed to get through the season without stirring up controversy -- which means producers of "Silver Linings Playbook" and "Les Misérables" might want to start drafting those acceptance speeches now (unless Anne Hathaway's singing voice counts as a controversy). As has often been the case in the annals of Oscar history, the most powerful process in determining the winner may be the process of elimination. Actors win because it's their turn; movies, because it's their year. From the looks of things, this is not going to be "Lincoln's" year. It's 1865 all over again.
© Copyright IBTimes 2023. All rights reserved.