Oscars 2014 Red Carpet Predictions: Who Will Wear What And Why It's Important For A Brand's Business [PHOTOS]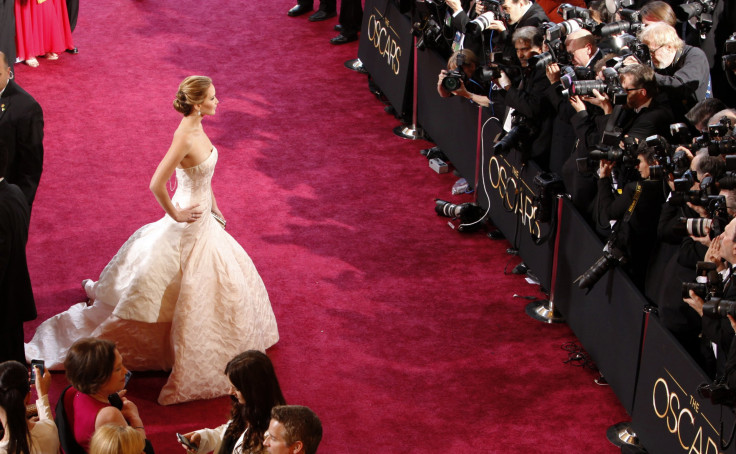 Who's wearing what on the red carpet at events like the upcoming Academy Awards may seem trivial, but arrivals at the Oscars can translate to millions of dollars for a fashion brand. But only some brands.
A possible hypothesis would be that celebrities spend huge amounts to wear a dress by a top designers like Christian Dior, Armani or Chanel. Wrong. Oscar nominees typically never pay a cent for their dresses, shoes, bags or jewelry, which could amount to nearly a million dollars. It's all borrowed and returned, typically by well-paid celebrity stylists, who are commissioned to organize and strategize their ensembles. And not only are red carpet looks rented, but celebrities are often paid to wear the gowns and luxury baubles.
So how exactly does this work to the benefit of brands, and who reaps the benefits?
Reuters reported the cost of dressing an Oscar nominee, like Best Supporting Actress contenders Jennifer Lawrence (an ambassador for Dior) or Lupita Nyong'o, is significantly less than running an ad campaign, in any medium.
If a stylist plucks a dress straight from the runway, costs are nearly nil for all involved, aside from possible fittings and manual labor.
If a dress is bespoke, or made specially for the celebrity in question, it's much more costly. A dress from a major fashion house like Gucci, Lanvin or more could cost tens of thousands of dollars along with factors like labor time, the hours of organizers' and all other expenses.
Still, the amount of a custom couture creation pales in comparison to the financial hit a brand could take on a 75-second television commercial during the Oscars at a whopping $4 million estimated cost in 2013.
Basically, it's free publicity.
"Advertising dollars are so expensive, and marketing budgets are so fractured these days with social media, digital media, print media and television media, so [the red carpet is] more valuable than ever," InStyle editor-in-chief Ariel Foxman told Reuters.
But as in any industry, the big fish eat the little fish, and those underdogs are the emerging designers who need publicity the most.
The reason is twofold, from both designers and celebrities—and their stylists. Established fashion houses work hard to ensure at least one, if not more, celebrity is wearing their label on the Oscars red carpet for the free advertising to supplement rampant print and video ads. Celebrities also strive to get their own free 15 minutes during arrivals, as well, which is yielded by wearing a coveted, well-known brand. So do the stylists who yearn to secure a major label, so they could pique the interest of more celebrities to commission their work.
This leaves little room for lesser known or younger labels, though a few superstars do squeeze their way in.
So who will wear what this season? IBTimes went to a myriad of shows during New York Fashion Week and selected some looks we're sure to see on the red carpet. And, since we're all about business after all, we've included some wishful gowns and dresses from those "little fish" we dream of seeing.
Christian Siriano
Does this remind anyone of a gilded "My Fair Lady?"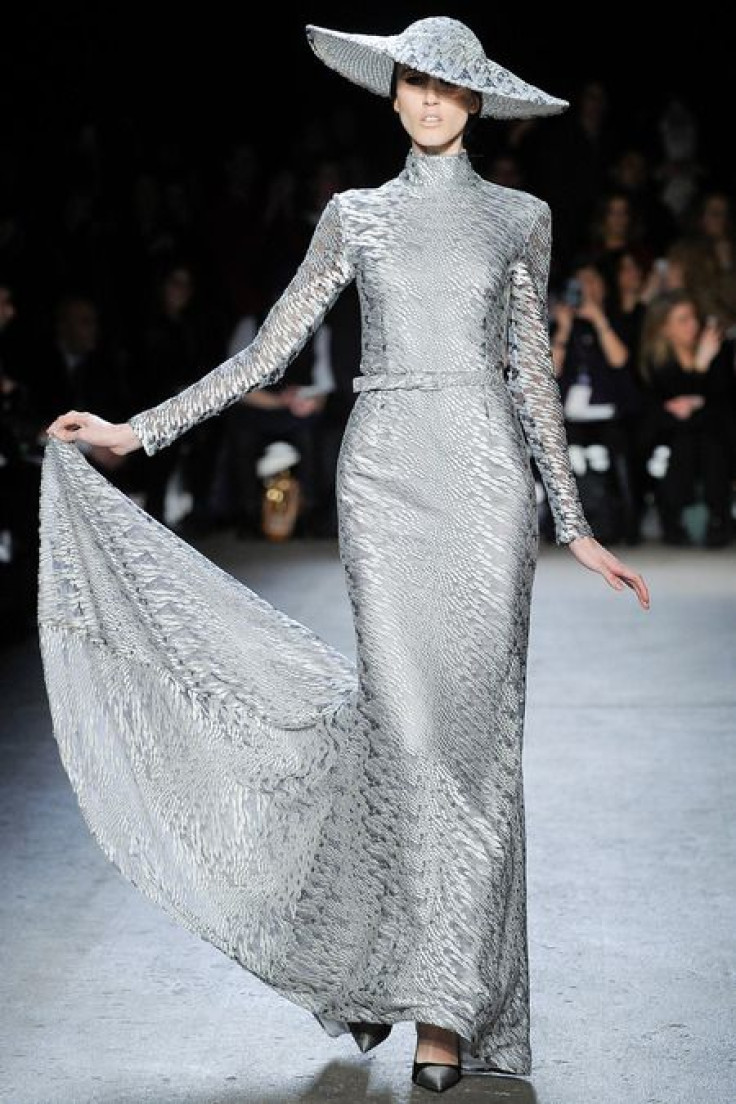 Zang Toi
Who wouldn't want to feel like a princess when they begin their acceptance speech?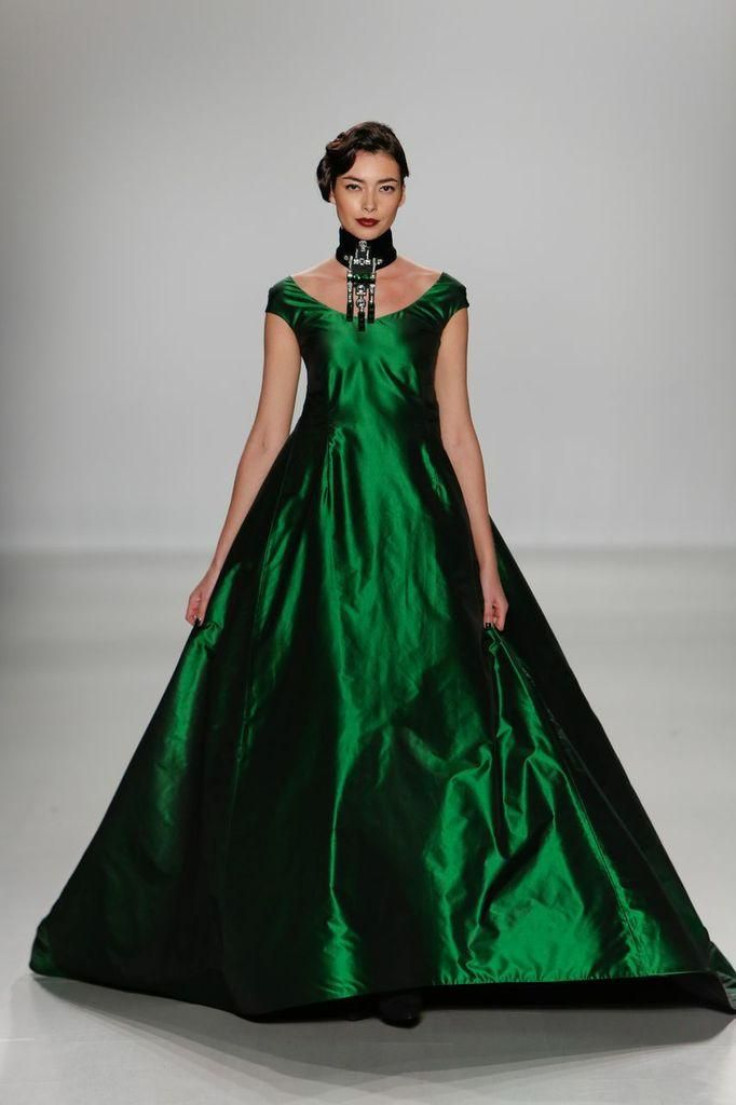 Prabal Gurung
Every nominee needs their own Angelina Jolie leg moment...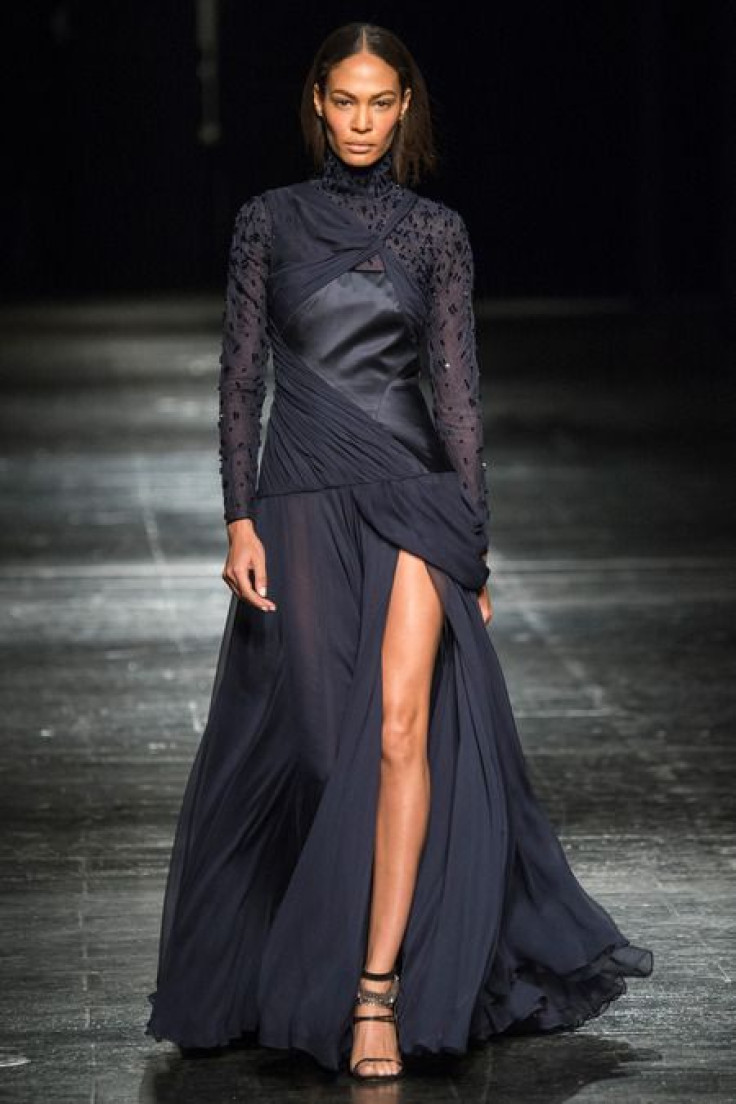 Reem Acra
We could really picture Julia Louis-Dreyfus wearing this one.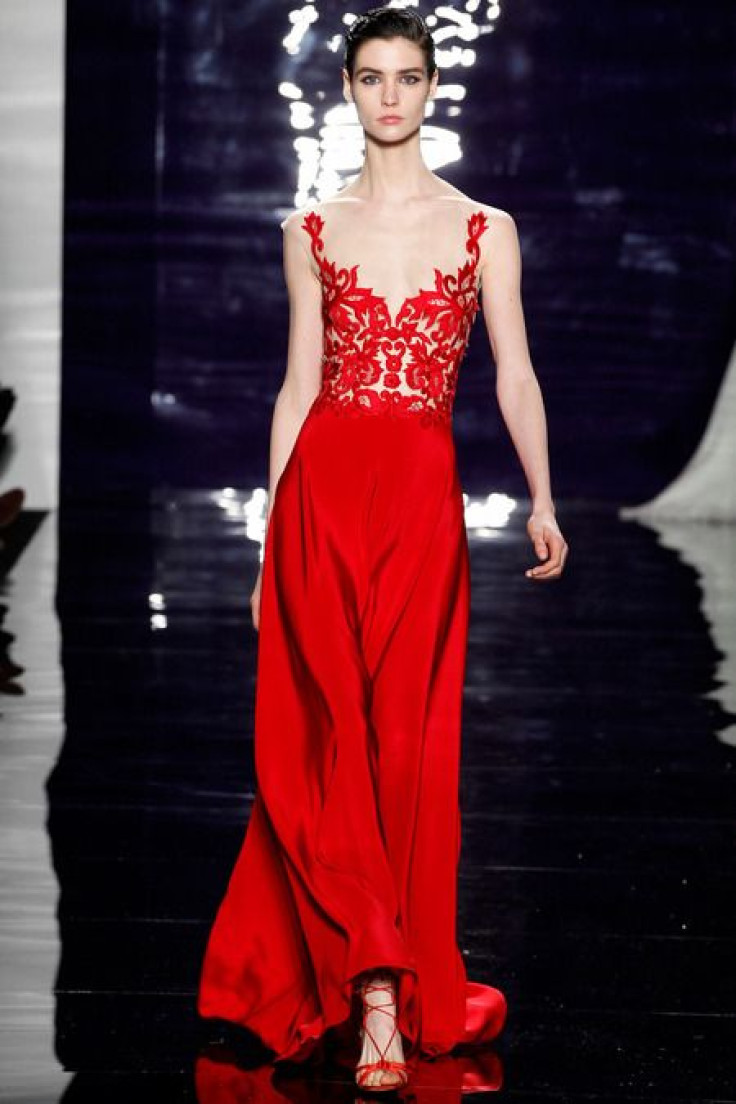 Naeem Khan
This designer's entire collection for Fall 2014 was so beautiful, we were left speechless. But this knockout number has just the right amount of sparkle.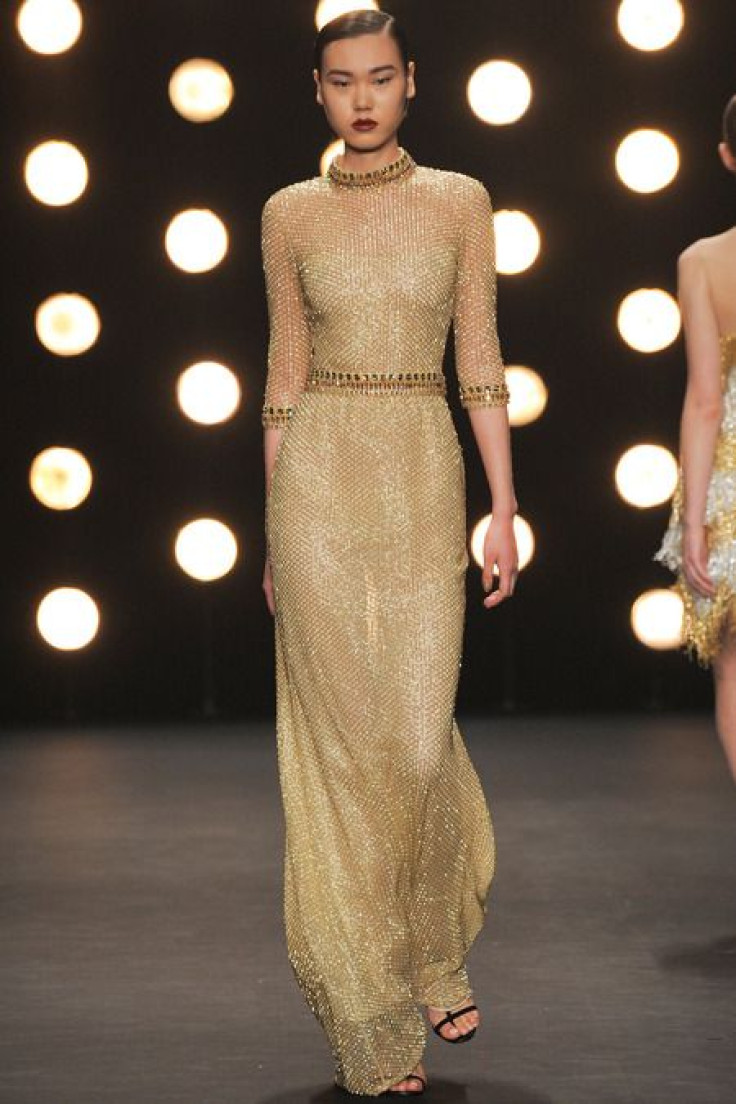 Oscar de la Renta
Gilded looks were all over the runway, so add in a bit of lace and it's a classic take on a trend.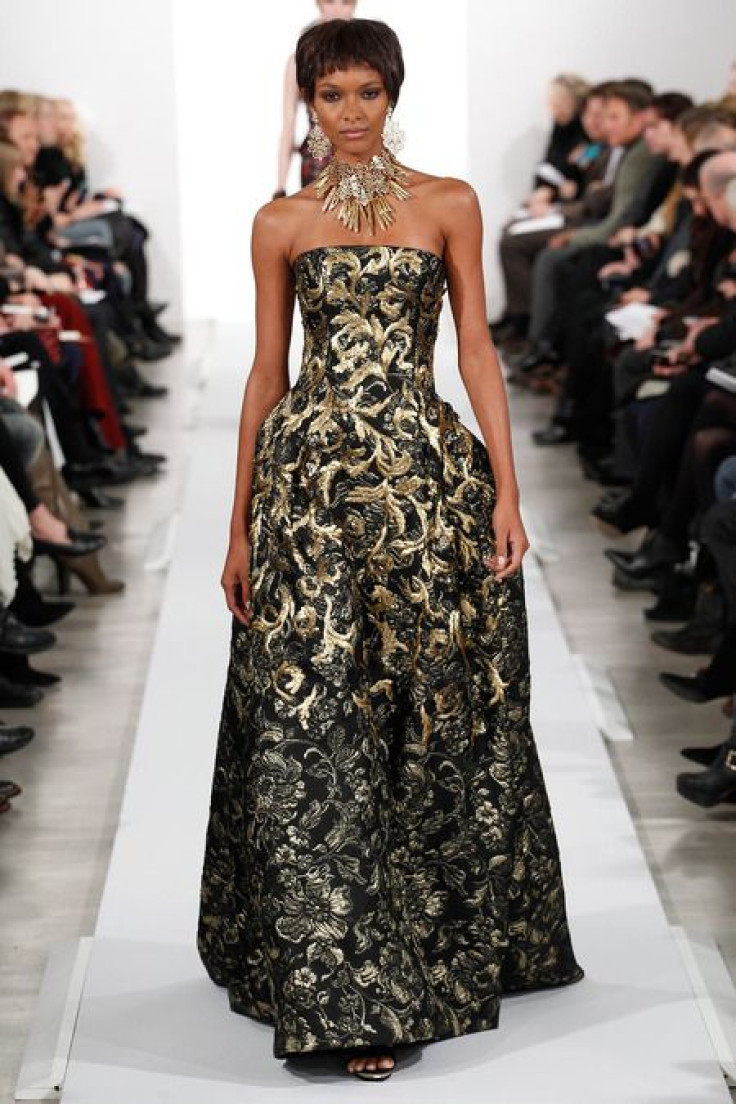 Ralph Lauren
This is like a chic version of Gwyneth Paltrow's infamous pink Ralph Lauren from the 1999 Oscars--or Anne Hathaway's copycat last year, but updated with a modern silhouette.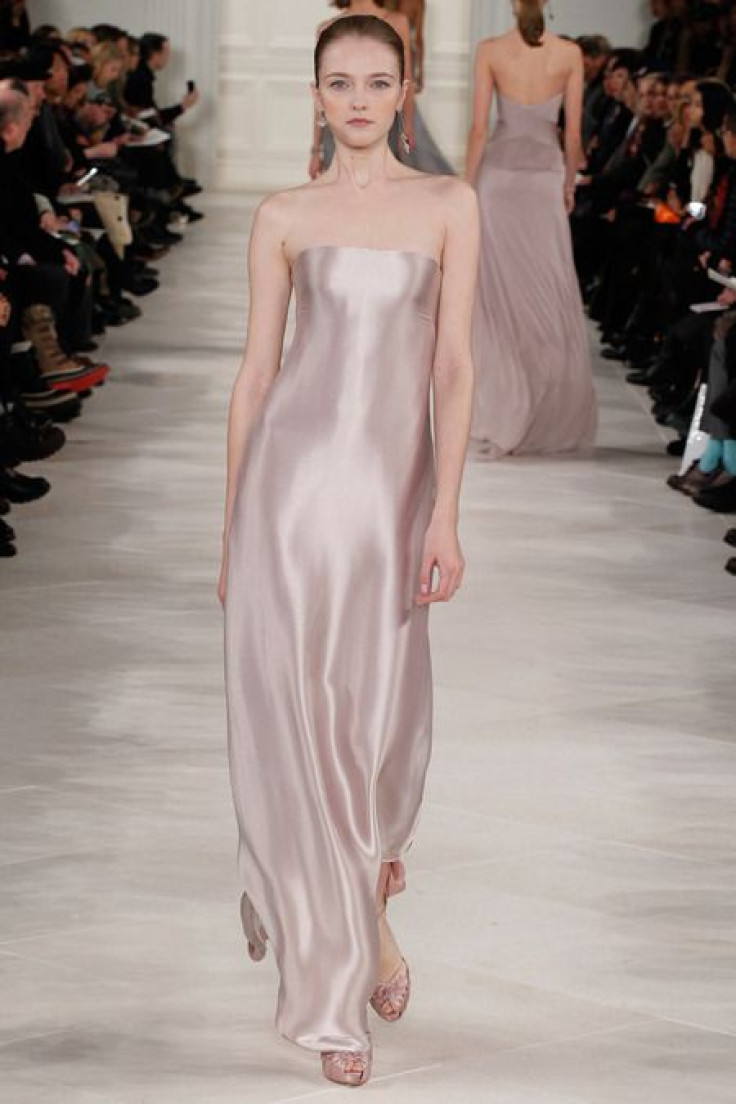 Carolina Herrera
This lipstick red dress is simple but there's nothing simple about wearing a classic gown to the Oscars.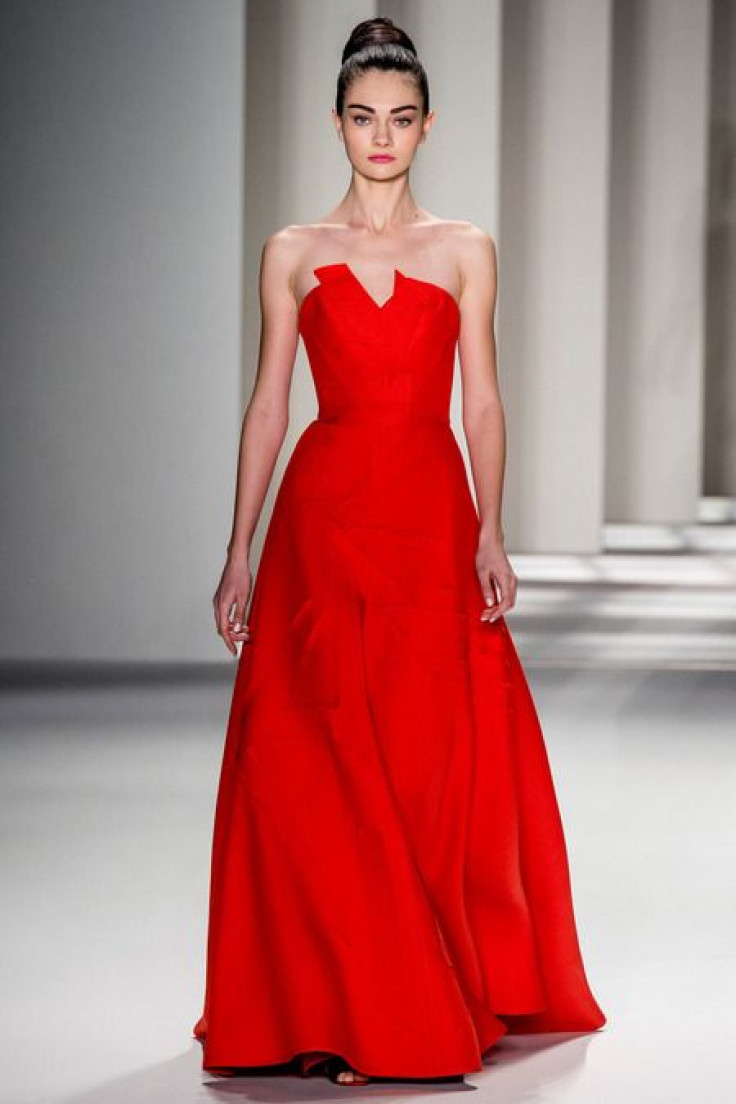 Badgley Mischka
Badgley Mischka had a ton of dress offerings suitable for the Oscars, so it was a tough choice, but we love the neckline on this one.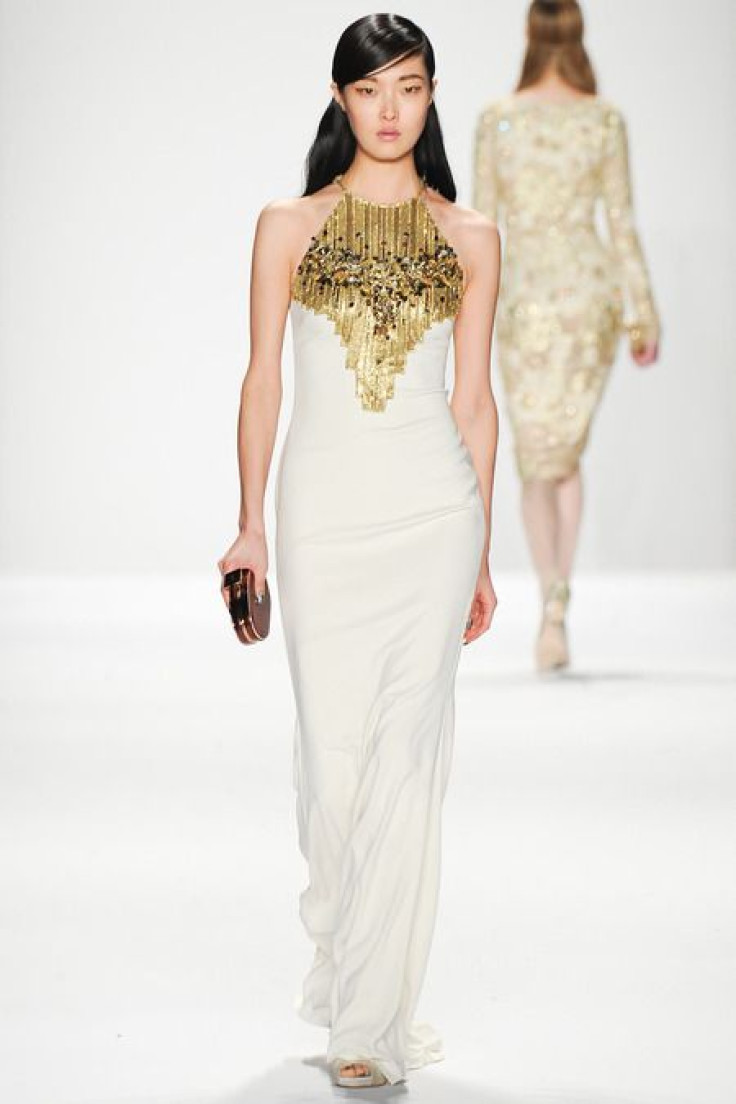 Kaufmanfranco
For a celeb with a killer body, this dress is a must.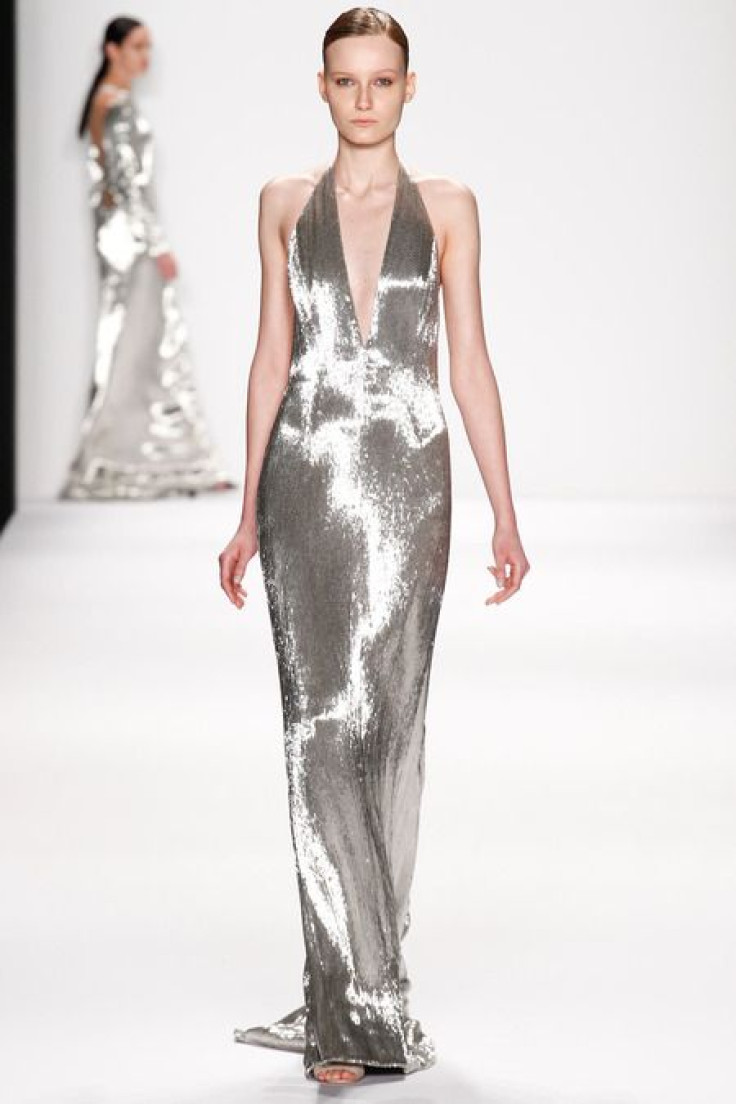 Marchesa
Simply elegant.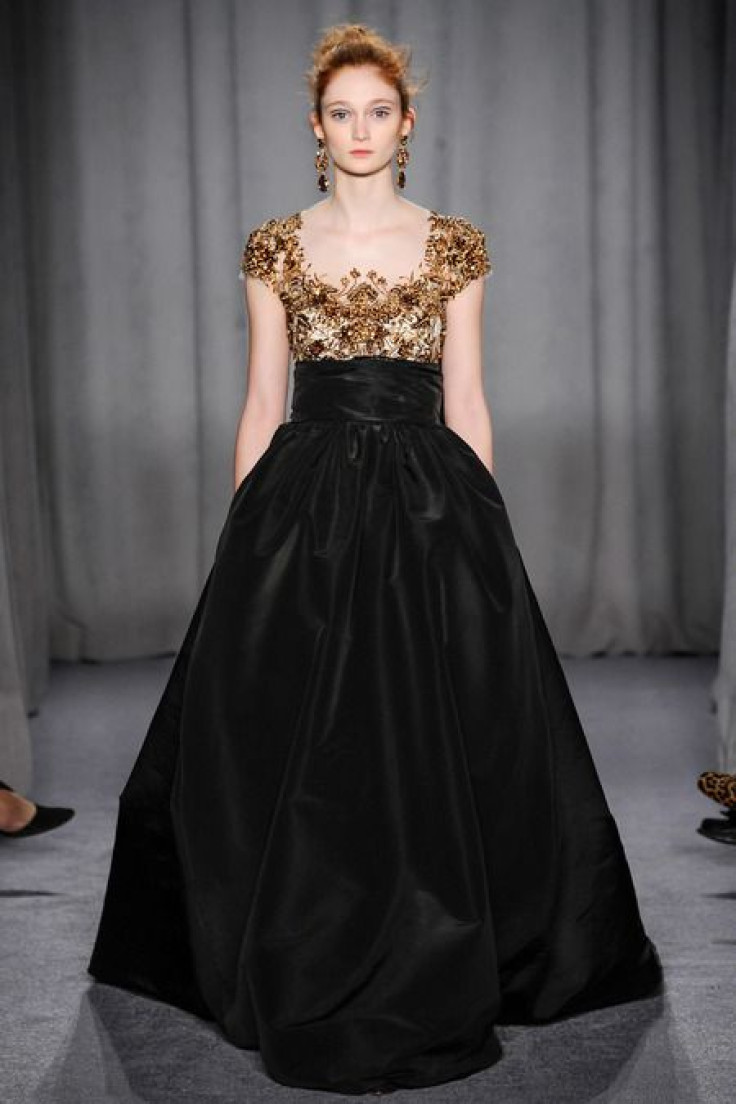 Monique Lhuillier
The embroidery on this, especially the cap sleeves, is remarkable and would photograph well.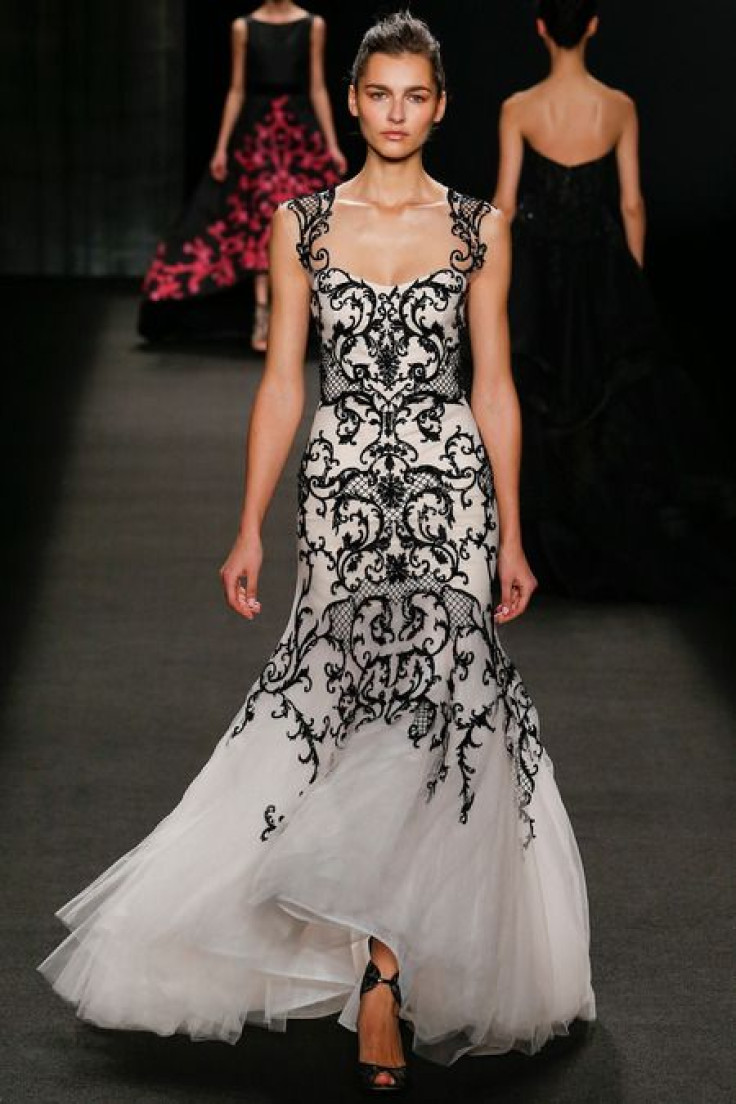 Jason Wu
Something about this reminds us of the Armani dress Cate Blanchett wore to the Globes, but much nicer.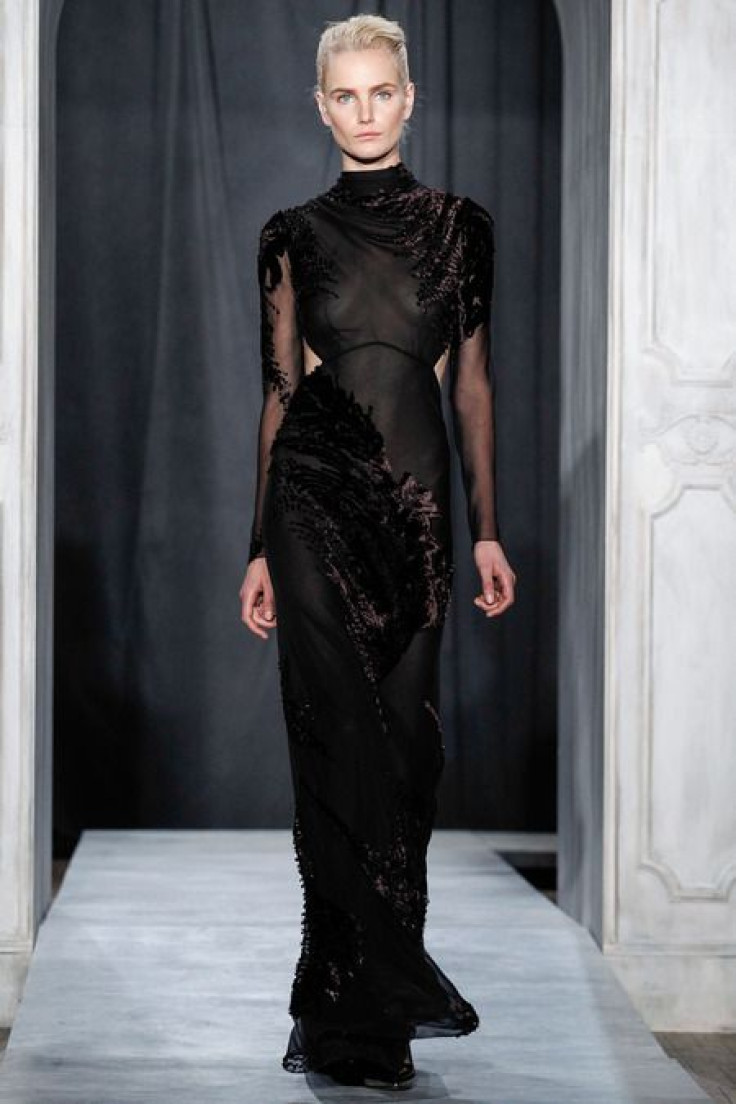 © Copyright IBTimes 2023. All rights reserved.