Oscars 2016: Welcome To Blarneywood? How Ireland Plans To Be A Bigger Player In Show Business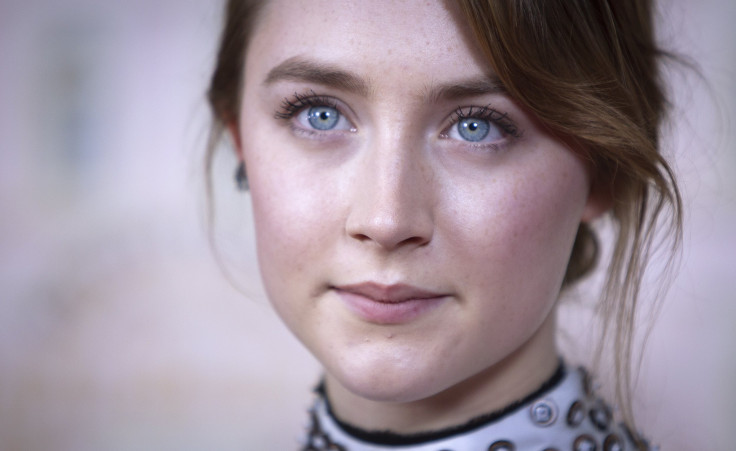 WEST HOLLYWOOD, California — Ireland is making an outsize splash at the Academy Awards this year thanks to Lenny Abrahamson's "Room" and John Crowley's "Brooklyn," which racked up a combined seven nominations, including nods for best picture. Both films have ties to the Emerald Isle, and if the country's movie executives have their way, this is only the beginning for Blarneywood.
"Ireland is the traditional home of drama, and theater is deeply ingrained into our culture," Barry O'Dowd, a senior vice president at IDA Ireland, the country's investment promotion agency, told International Business Times. "And now with technology, you don't need sunshine all the time."
And O'Dowd, who is visiting Southern California for Oscars week, said leveraging Ireland's formidable tech base with tax credits is one major way the country plans to be a much bigger player in Hollywood.
"Digitization is changing the industry," O'Dowd said. "This is really where we see there's a big future for Ireland."
Ireland is already home to Google and Apple campuses with more than 5,000 employees each, and O'Dowd is especially excited about another tech giant that recently moved in, Amazon — which, of course, has its own video streaming service and expanding theatrical ambitions.
But while it would be a national point of pride if Irish-born Emma Donoghue, who wrote "Room," or the cast and crew of "Brooklyn," which was filmed in Ireland, walked away with a trophy or two on Sunday, the country's policymakers and creatives are working to make sure there are plenty more opportunities down the road.
One good bet for future recognition could be animation. Local firm Cartoon Saloon snared an Oscar nomination for best animated feature in 2010 for "The Secret of Kells." Cartoon Saloon co-founder Tomm Moore studied classical animation at Dublin's Ballyfermot College, which launched a computer animation school more than 10 years ago and is now delivering homegrown talent to studios such as Cartoon Saloon as well as video game companies like "Candy Crush" maker King Digital, headquartered in Dublin.
O'Dowd said another boost will be a 320,000-square-foot former Dell factory in Limerick that's being converted into Troy Studios, a full-service soundstage and film production facility only about five miles from Shannon Airport. To make it easier for Hollywood talent to get to Shannon — or at least to Ireland — the country's flag carrier Aer Lingus is launching a nonstop route to Los Angeles.
Technology Prevalence in Ireland Over Time | FindTheData
With last year breaking records for most original television series — and streaming services popping up to provide even more outlets — O'Dowd said that's a big opportunity in an area where Ireland is already strong. Shows such as "Penny Dreadful," "The Tudors" and "Vikings" are all filmed on the Emerald Isle.
"We've been very successful on TV," O'Dowd said.
Arguably the biggest draw for these film shoots are Ireland's generous tax credits, which offer up to 32 percent of eligible Irish expenditures relating to all cast and crew working in the country. That has certainly helped Ireland reel in bigger screen productions too. A pivotal scene in "Star Wars: The Force Awakens" was filmed on Skellig Michael, an island off the coast of County Kerry.
And the country's tech infrastructure has Ireland prepared for the industry's next wave, virtual and augmented reality. Los Angeles VR firm DAQRI opened an augmented reality research center in Dublin and the company's co-founder has already said he wants to work closely with the city's academics and researchers.
While bringing in more filming — and developing more young Irish animators and VR filmmakers hitting their primes — are the near-term goals, O'Dowd acknowledged he'd love to see a fully developed Irish film industry that's producing and distributing blockbusters worldwide. Ireland suffered through a devastating recession when the global financial crisis hit and has rebuilt heavily through tech, so digital media is a logical fit.
"In a sense, our industry base is all modern," O'Dowd said.
As connected and state-of-the-art as Ireland's nascent film industry may be, on a typical 80-degree Southern California day in late February, O'Dowd acknowledged that keeping the country's brightest stars on the rainy island is always going to be a challenge. But O'Dowd said "the original travelers" can't worry about that.
"Entertainment is a global business," O'Dowd said. "And in Ireland, we've always had to look outward."
© Copyright IBTimes 2023. All rights reserved.