Oscars 2018 Live Stream: Where To Watch Academy Awards Ceremony, Backstage Content
The 90th annual Academy Awards are the biggest night in Hollywood, so fans won't want to miss a second of it. Luckily, there are plenty of viewing options for those who want to watch the 2018 Oscars on TV or live stream them.
The Oscars will air live from the Dolby Theater in Los Angeles on Sunday, March 4 at 8 p.m. EST/5 p.m. PST on ABC. Expect the ceremony to last until at least 11 p.m. EST, but typically the ceremony goes on well past that. Don't plan to head to bed until about midnight, east coast viewers.
It's 2018, so you can expect the Oscars to have a live stream too. Watch online at ABC.com or on the ABC app. However, you will need login information from your cable provider to watch on either. Cord cutters can subscribe to Hulu's live TV package to watch the Oscars online.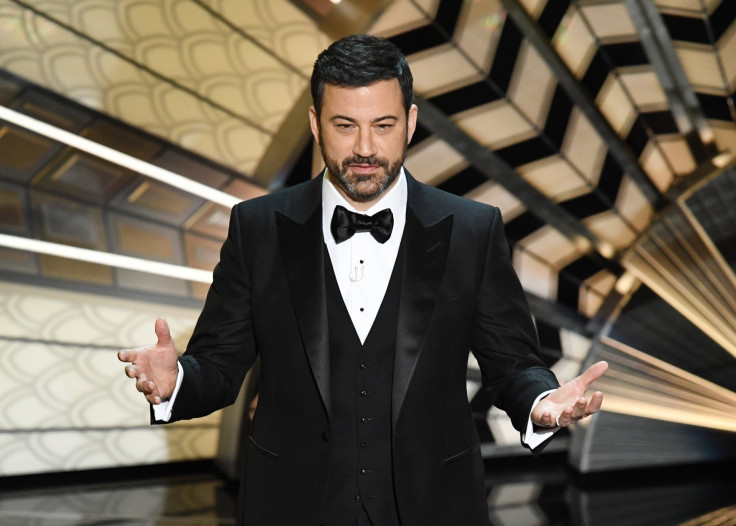 The awards show is giving viewers behind-the-scenes access too. "The Oscars: All Access" will kick off during the red carpet special at 6:30 p.m. EST/3:30 p.m. PST. The backstage content will air on ABC's Facebook page, Oscar.com and ABCNews.com.
It's called "All Access" for a reason. The program gives viewers a real behind-the-scenes look with over 20 cameras placed on the red carpet, in the audience and backstage to make sure audiences see all the fun moments that don't air on TV portion of the Oscars.
"All Access" hosts from last year will return. Actress/singer Sofia Carson, movie critic Ben Lyons, pop culture commentator Adnan Virk and "Good Morning America" correspondent Chris Connelly will all return. Joining them is actor Wesam Keesh, who will star in ABC's upcoming drama "For The People."
To give Academy Awards fans even more behind-the-scenes content, Spider-Man actor and "Avengers: Infinity War" star Tom Holland will be updating the official Instagram page.
Jimmy Kimmel returns to the Oscars as host this year, and his opening monologue is expected to address last year's snafu with "La La Land" and "Moonlight." Though the ceremony is long and drawn out, that mix up gives fans a reason to watch the Oscars all the way until the end. Those who tuned out after "La La Land" was announced as best picture last year went to bed without knowing the true winner.
© Copyright IBTimes 2023. All rights reserved.