Oscars 2022: Andrew Garfield Reunites With Ex-Roommate Jamie Dornan, Co-Star Vanessa Hudgens
KEY POINTS
Jamie Dornan said he and longtime pal Andrew Garfield had a "beautiful moment" on the Oscars 2022 red carpet
Garfield also reunited with his "Tick, Tick...Boom!" co-star Vanessa Hudgens while she co-hosted ABC's "Oscars Red Carpet Show"
Garfield is nominated for best actor at this year's Oscars for his performance in Lin-Manuel Miranda's feature film directorial debut
Andrew Garfield reunited with an old pal when he graced the red carpet of the 2022 Oscars in Los Angeles Sunday.
The 38-year-old star, who is nominated for best actor at the 94th Academy Awards for his earnest performance as Jonathan Larson in Lin-Manuel Miranda's "Tick, Tick...Boom!," shared a quick reunion with longtime friend and former roommate Jamie Dornan on the red carpet at the Dolby Theatre in Hollywood, People reported.
Garfield looked dapper in a burgundy velvet blazer, while Dornan also looked handsome in a black suit. The two gave one another a hug and also hit a pose together on the red carpet. Garfield also hilariously photobombed Dornan's photo with the "Fifty Shades of Grey" star's wife, Amelia Warner.
Dornan, who stars in the seven-times nominated drama "Belfast," opened up about how it felt to have a close friend to celebrate their recent success.
"We just had this beautiful moment there on the carpet, like, 'Check us out, 'cause this is a cool thing,'" Dornan told E! red carpet host Laverne Cox of his reunion with Garfield.
"But we've known each other 17 years, you know, and there were times where we weren't working that much and it wasn't happening for us, so to be able to share the whole last few months with him has been a beautiful thing," he continued.
Earlier this year, Dornan, 39, talked about his longtime friendship with Charlie Cox, Eddie Redmayne, Robert Pattinson and Garfield that began when they were still getting into the industry. Among the group of actors, it was Pattinson who first got his big break when he starred in the hit "Twilight" movies.
While the "Batman" star recently claimed that he was often the last to be invited to outings with his actor pals and was only "invited as an afterthought," Dornan later set the record straight at the 2022 Critics Choice Awards, telling Entertainment Tonight that it was not a "pity invite."
"I think with Rob it's always been like, he sort of had success earlier, so we were a bit like, 'Does he really fit in with us?' Because we were not working and he's working all the time," Dornan explained. "He did 'Twilight' and was suddenly in a different stratosphere than us and we've sort of, not caught up, but we all started working more consistently, but yeah, Jesus, we've known each other a long time."
In the same interview, Dornan dished on his close friendship with Garfield, whom he said watched his 2021 comedy "Barb and Star Go to Vista Del Mar" and "loves" the movie.
"Andrew's one of my best mates. He came to it late. He only saw it for the first time a couple of weeks ago, and I know how much he loves it," Dornan said.
Meanwhile, Garfield also reunited with his "Tick, Tick...Boom!" co-star Vanessa Hudgens at the Dolby Theatre Sunday while she co-hosted ABC's "Oscars Red Carpet Show," People reported.
During their chat, he joked about the challenge of keeping up in a musical duet with the "High School Musical" alum.
"Remember our number 'Therapy'? That was the hardest stuff I've ever had to do in my life," he told Hudgens. "And you were just ... nailing every single dang thing. And I'm just sweating with my perm and just going, 'There's no way I can keep up with Hudgens.'"
"With the perm is the best part," she replied with a laugh.
"Tick, Tick … Boom!" received two Academy Awards nominations this year, including best actor for Garfield and best editing.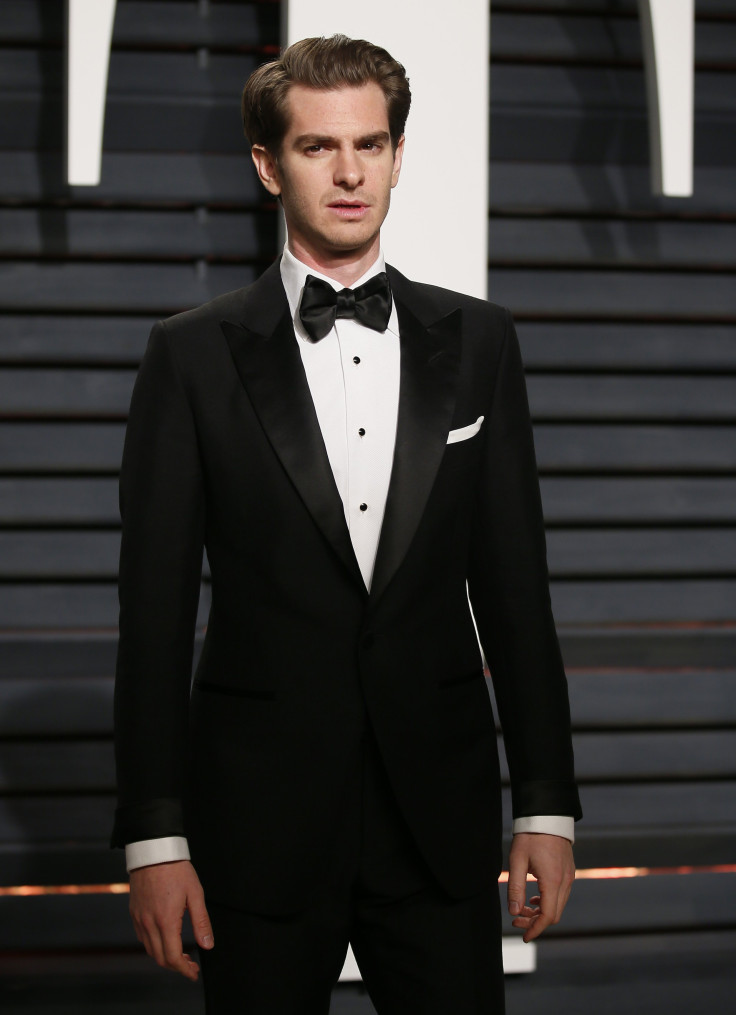 © Copyright IBTimes 2022. All rights reserved.
FOLLOW MORE IBT NEWS ON THE BELOW CHANNELS