OSHA Gives Up On Employer COVID Vaccine Mandate Amid Court Order
Following a court order directing the Occupational Safety and Health Administration to "take no steps to implement or enforce" the Biden administration's employer COVID vaccination mandate, the agency has suspended all activities related to the requirement.
On Nov. 12, the U.S. Court of Appeals for the Fifth Circuit blocked the COVID-19 Vaccination and Testing Emergency Temporary Standard that was issued by President Joe Biden, which would have required companies with over 100 employees to mandate vaccinations or weekly COVID testing.
On its website, OSHA said, "While OSHA remains confident in its authority to protect workers in emergencies, OSHA has suspended activities related to the implementation and enforcement of the ETS pending future developments in the litigation."
Biden gave OSHA regulatory power to oversee enforcement of the vaccination mandate. The move by Biden was part of a push to get more shots in arms, which has stalled at around 60% with still over 60 million Americans unvaccinated.
According to data from the Centers for Disease Control and Prevention, over 195.6 million people have been fully vaccinated against COVID-19, accounting for 58.9% of the U.S. population.
Following the stay order by the Appeals Court, White House Press Secretary Jen Psaki continued to urge employers to move forward with vaccination mandates for employees without the enforcement of the federal government.
A recent survey from the Kaiser Family Foundation indicated that as many as 37% of unvaccinated workers said they would likely leave their job if required to get the vaccine or have weekly COVID testing.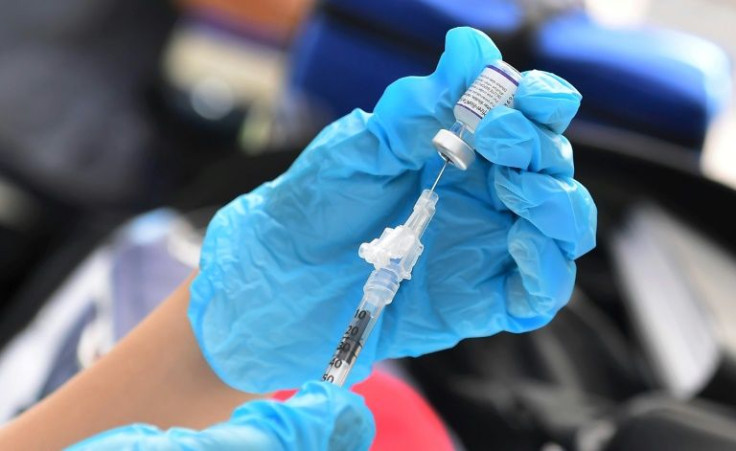 © Copyright IBTimes 2023. All rights reserved.