The Other Side Of The Cloud: Digital Realty Trust Mines Data Center Gold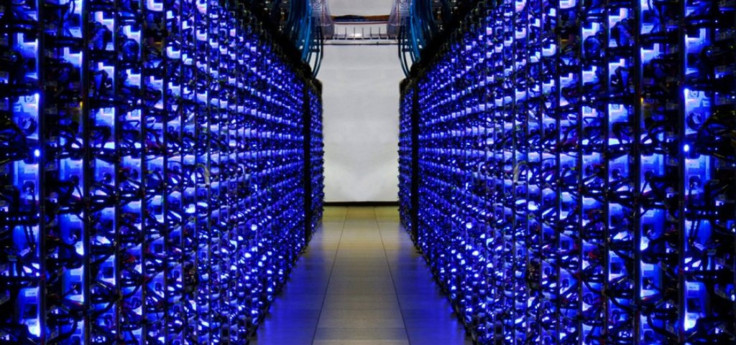 As the principal providers of computer services to the cloud, headed by computer giants including International Business Machines Corp. (NYSE:IBM), reported strong quarterly sales boosts last month, investors may have overlooked another moneymaker: real estate.
IBM, Hewlett-Packard Co. (NYSE:HPQ), the No. 1 computer company, and Amazon Web Services, a unit of Amazon.com Inc. (NASDAQ:AMZN), the No. 1 e-retailer, have their own dedicated computer centers, but not everywhere. They and others rely upon companies like Digital Realty Trust (NYSE:DLR) for rental space specially outfitted for the server market.
Like many companies in real estate, San Francisco-based Digital Realty operates as a real estate investment trust, or REIT, which provides certain tax advantages for investors. It also means it reports results slightly differently from other companies.
Last year, Standard & Poor's said its S&P Office REITs Index rose 10.4 percent, compared to a 13.7 percent gain in the S&P 1500 Index. The yield on office REITs was 3.5 percent, the same as for all REITs. Most had been hit hard by the decline in real estate after the collapse in 2007 and 2008.
Digital Realty on Thursday said that on a preliminary basis, 2012 funds from operations (FFO) will rise between 8.9 percent and 9.4 percent to between $4.42 and $4.44 a share, compared with $4.06 a share for 2011.
This year, CEO Michael Foust said, FFO should increase again, to between $4.65 and $4.80 a share, mainly because of extremely high occupancy rates, strong demand from domestic and international clients and new designs that save electricity and offer more advantages to blue-chip customers.
As well, Foust said in an interview after an New York investor presentation, Digital Realty has enough long-term leases, many extending to 13 years, to allow for predictable operations with growing profit. About 93 percent of the company's 21.6 million square feet of leased space is occupied now, he said. In essence, they're crammed with the tools that create the cloud.
Digital Realty has large sites in major cities including New York, Boston, Washington, London and Singapore. It owns 114 of its 116 data centers, which gives it control over their design. It leases space in the New York City headquarters building of Google Inc. (NASDAQ:GOOG), the No. 1 search engine, as well as in a site near Washington, D.C.
Last year, the company signed new leases valued at $105.7 million for 849,000 square feet, with the majority for its highest-rent turnkey flex space at $162 per square foot.
The company didn't suffer from Superstorm Sandy, Foust said, because two Digital Realty sites in northern New Jersey had immediate generator power when the electricity went out. Neither site was flooded, nor were any others in the East, he said. But the superstorm, he said, was "a terrible, terrible event" that reinforces the need for better engineering in data centers.
Demand for more space is strong, Foust said, including outside the U.S.. International sales now provide only about 22 percent of revenue. Digital Realty has large sites in Singapore, Hong Kong, Sydney and Melbourne, he said, with hopes to expand.
Royal Shepard, analyst with S&P, estimates overall rental rates for REITs will rise as much as 4 percent this year, with those serving the technology sector faring especially well. Although the analyst doesn't have a formal ranking on Digital Realty, his technical evaluation is bullish because of its low volatility and strength of earnings flow.
Nine analysts polled by Thomson Reuters have "buy" ratings on Digital Realty, with nine "holds" and only one "sell." Their estimate for the company's 2012 earnings is FFO of $4.42 a share on revenue of $1.26 billion, in line with Foust's current predictions.
Shares of Digital Realty fell $2.19 to $67.91 on Thursday. Over the past year, shares have fallen 3 percent but the return to investors, with dividends, has been break-even.
© Copyright IBTimes 2023. All rights reserved.