Out Of Control California Wildfire Spreads To 50,000 Acres, Breaks Record As Biggest Of 2022
KEY POINTS
The blaze spread to 51,468 acres as of Sunday afternoon
The McKinney fire remained 0% contained on Sunday
Authorities are investigating what started the McKinney blaze
California -- California -- A wildfire in California has now spread to 50,000 acres, making it the largest fire the state has seen this year.
The McKinney Fire erupted Friday in the Klamath National Forest, near the Oregon border, and quickly exploded to reach 51,468 acres as of Sunday afternoon, according to Cal FIRE. The fire was 0% contained.
The blaze has surpassed the Oak Fire near Yosemite National Park that began in late July. As of Sunday morning, the Oak Fire had spread 19,244 acres and was 64% contained, Cal FIRE's database showed. The McKinney Fire is on track to become California's biggest wildfire this year.
The blaze torched trees along California Highway 96. A second, smaller fire sparked Saturday just to the west of the blaze. Overall, 400 structures are at threat of burning from the two fires.
A third fire also sparked on the south-west end of the McKinney blaze, prompting the Siskiyou County Sheriff's Office to issue evacuation orders for around 500 homes. Courtney Kreider, a spokesperson for the county sheriff's office, said the fire was already blazing late Saturday but escaped its containment line Sunday morning, Fox News reported.
Despite the issuance of orders to evacuate, some residents in Siskiyou County still chose to stay behind amid the threat of the McKinney fire.
Officials in the city of Yreka on Saturday evening also issued an evacuation order for residents living in the area west of Fairchild Street and Shasta Street as well as locations west of I-5.
"The City of Yreka has proclaimed a Local Emergency due to the McKinney Wildfire to the West of the city. All non-essential city facilities are closed until further notice," the city's proclamation of local emergency read.
Adrienne Freeman, a spokesperson for the U.S. Forest Service, warned that the blaze could get worse, adding that thunderstorms and hot, windy conditions could create a potential for additional fire growth.
"The fuel beds are so dry and they can just erupt from that lightning," Freeman said, as quoted by The Guardian. "These thunder cells come with gusty erratic winds that can blow fire in every direction."
It remains unclear what caused the McKinney Fire to start. Authorities are still investigating the matter.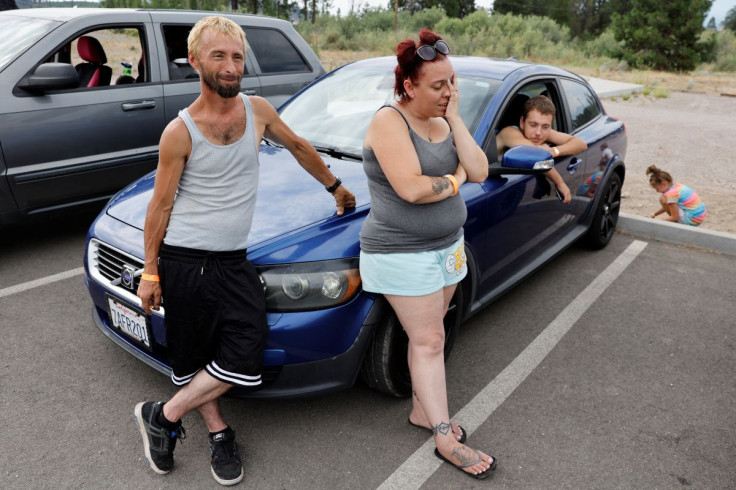 © Copyright IBTimes 2023. All rights reserved.