'Outlander' Season 1 Spoilers: Episode 3 Synopsis Released Online; What Will Happen In 'The Way Out'?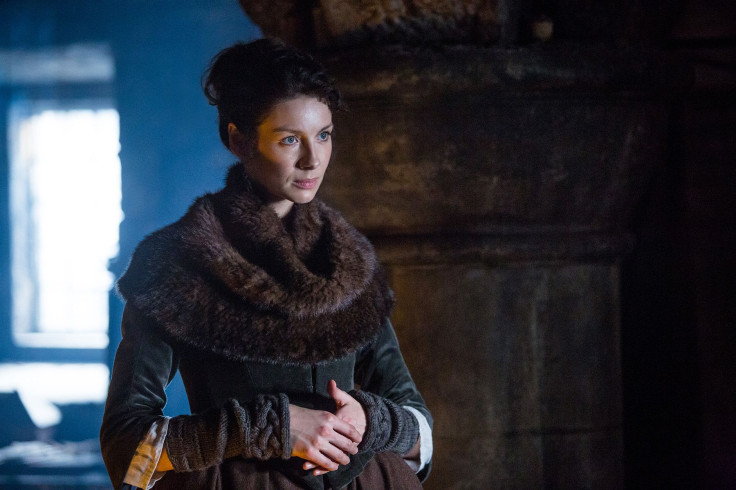 "Outlander" will not give Claire an easy life in Scotland. After discovering she would be held as a prisoner at Castle Leoch, even more people will find her healing abilities suspicious. The synopsis for episode 3 says her medical training will be both an advantage and a disadvantage.
As a nurse, Claire's medical training often comes in handy, but no one else in Scotland knows everything she knows. So when a child falls ill, Claire leaves Castle Leoch with Jamie to heal the child. She hopes to be able to get back to Inverness and the stones while she is away. But is Jamie willing to take her to Inverness without a good reason?
While she is at the castle, Claire will hear a story that will "give her hope for freedom." Is time travel involved in Scottish folklore somehow? It's hard to imagine anything giving Claire hope right now, but the episode is titled "The Way Out." She might find some clues about how she can get home.
The town is still extremely suspicious of Claire. Many think she is an English spy, but many residents are more concerned about her healing abilities. She knows things that haven't been invented yet. So it won't be surprising when the residents wonder if she is a witch. She'll make matters worse when she tries to open up to Mrs. Fitz about what really happened to her.
Plus, Jamie might find himself in a bit of a love triangle. See who he is kissing in the promo on the Starz website.
"Outlander" Season 1 episode 3 airs Saturday, August 23 at 9 p.m. EDT on Starz. Do you think Claire's medical skills will actually put her in danger? Sound off in the comments below.
© Copyright IBTimes 2023. All rights reserved.