'Outlander' Season 2 Spoilers: Brianna Audition Tapes Surface Online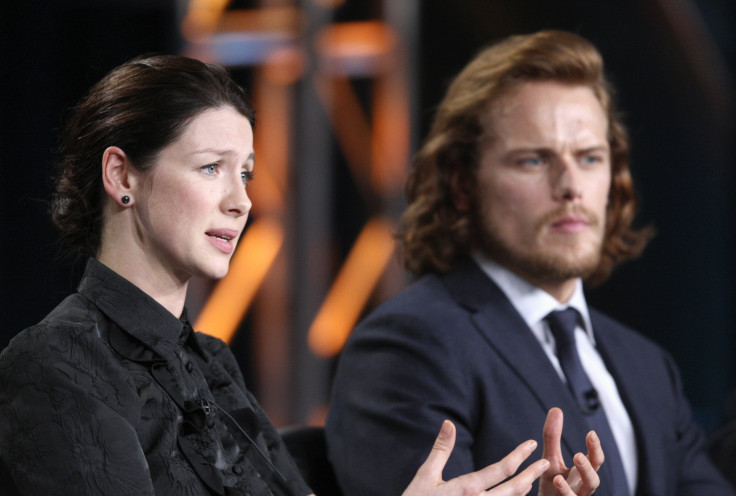 Audition videos of actors looking to play Brianna in "Outlander" Season 2 have surfaced online. The plot of the TV series is expected to continue in France and many new characters from the book series written by Diana Gabaldon will be introduced in the next season.
[Spoiler alert]
Videos posted on Vimeo show the audition tapes of actors wanting to play Brianna, the daughter of Jamie Fraser (Sam Heughan) and Claire (Caitriona Balfe). Many of the actors enacted scenes from the book series and spoke about how Jamie wore a hat to hide his hair while trying to evade capture from the British soldiers.
Some of the actors also enacted a scene between Brianna and Claire, and the scene was about Claire suggesting that her daughter goes back through the stones while she is pregnant, something that Claire was able to do in the books. Brianna in the scene is concerned about landing in the right time period.
The producers of the show have so far not made any announcement about whether they have made a decision about who will play Brianna in "Outlander" Season 2. Filming of the second season is currently underway in Scotland.
A picture posted on the Instagram page of "Outlander" Studios shows the three new French cast members -- Dominique Pinon (Master Raymond), Stanley Weber (Le Comte St. Germain) and Lionel Lingelser (King Louis XV). The picture was said to be taken in Glasgow, where filming for the TV series is currently taking place.
In a previous interview to Entertainment Weekly, executive producer Ronald D. Moore said that filming for the show will take place in Scotland, Prague and south of England. The three filming locations will be used to depict scenes from Paris.
Moore did not reveal how the next season will begin exactly, but said that the story will now continue in France. The main plot of the Season 2 will be about Jamie and Claire trying to stop the Jacobite rebellion and preventing the battle at Culloden Moor.
The producer confirmed that since the show is an adaptation of the books series, there will be changes in "Outlander" Season 2 from "Dragonfly in Amber." Moore pointed out that the second book in the series was "complicated" with changing points of view and elements of time travel. The producer said that it gave him comfort after Gabaldon recognized the challenges he faced and approved of the changes.
© Copyright IBTimes 2023. All rights reserved.