'Outlander' Season 2 Will Premiere Early; When And Where To Watch Jamie And Claire's French Adventures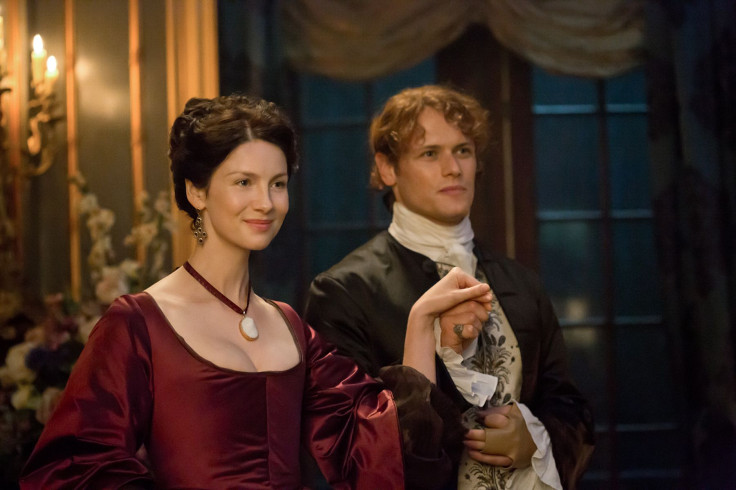 "Outlander" Season 2 is set to premiere Saturday, but Starz has decided to end the "droughtlander" early. The first episode of Season 2 will be available Thursday for Starz subscribers.
There are various ways to watch the premiere of the time travel drama. If you want to see it on the Starz channel, you'll have to wait until the official premiere on Saturday. However, that isn't the only way to watch on television. Those with on demand can tune in on Thursday.
The internet has even more options. The Starz app and website will also have the "Outlander" Season 2 premiere. A press release says that it will also be available on "multiple television on-demand and online platforms," so keep an eye on your favorite streaming websites.
Watch a trailer for the new episodes below:
"Outlander" Season 2 will follow Diana Gabaldon's novel "Dragonfly in Amber." Jamie (Sam Heughan) and Claire (Caitriona Balfe) will infiltrate France's high society in an attempt to change history and stop the Battle of Culloden. While changing history, the couple will also have to deal with changes in their personal life. Claire is pregnant, and Jamie is still dealing with the trauma of being raped by Black Jack (Tobias Menzies). As previously reported, their marriage will go through a rough patch this year.
"You don't get over something like that right away," Heughan explained to TV Insider. "Jamie can physically deal with the scarring, the whippings, the wounds. But mentally, no. He's not talking about it. Instead, he's busying himself with the mission of the day — and getting drunk. This breaks him and Claire apart." Fans will have to tune in to find out how they fix their relationship.
"Outlander" Season 2 premieres on online and on-demand platforms Thursday, April 7, while the official TV premiere is Saturday, April 9, at 9 p.m. EDT on Starz.
© Copyright IBTimes 2023. All rights reserved.