'Outlander' Season 3 Spoilers: Sam Heughan Says Jamie Has Changed
"Outlander" Season 3 is going to be very different from previous seasons. The first few episodes will cover the two decades that Jamie and Claire have spent apart, and that's plenty of time for them to change. Heughan teased that Jamie would be different when the Starz drama returns.
"I think in Season 1, I started to see him as this sort of boy with no ties become a man," the Jamie Fraser actor explained to Collider. "Season 2 he becomes the leader of men that he was meant to be. And Season 3 has been about discovery really."
At the end of Season 2, Claire (Caitriona Balfe) returned to the 20th century through the stones. It was the only way to protect her and her unborn child. Though Jamie was the one who initially wanted Claire to go home, he didn't think he'd survive long enough to actually face life without his love on the Starz drama.
"He's lost Claire," Heughan explained. "And he goes through some quite dark moments. Talking about spoilers here, but, it takes some quite big things to happen to his extended family for him to realize that he still has people to live for, and something to live for. But yes, absolutely he changes. Also, he has to go through all the stages of grief of losing Claire, you know, from loss and anger and then ultimately, acceptance."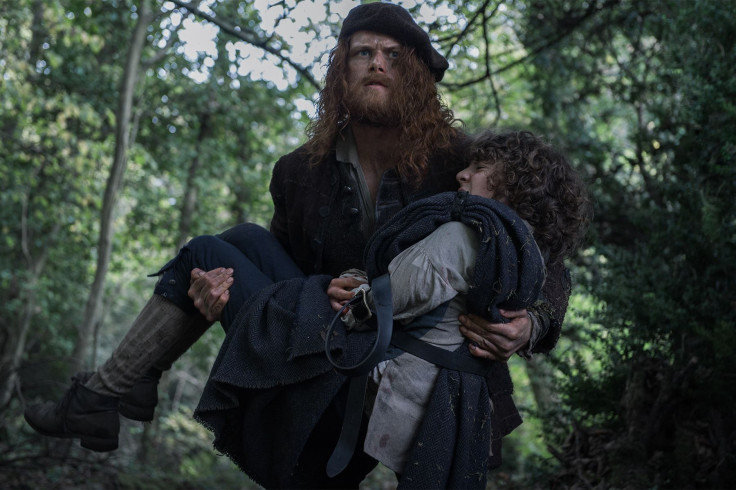 Many fans of the books know what spoilers Heughan is referring to when it comes to his extended family, but readers of Diana Gabaldon's series don't know everything. The Scottish actor recently warned that some twists would be surprising to even the most dedicated fans.
"I think we're going to surprise them," the star told Entertainment Tonight. "I think they have an idea of the books and, obviously, we're following the books, but I think there's so many more surprises than they're even contemplating."
The differences will start at the very beginning of the "Outlander" Season 3 premiere. While the "Voyager" novel starts off with Jamie waking up after the battle with no memory of what happened, the TV show's writers felt the need to make the opening more exciting. The premiere will kick off with Jamie in the middle of the action in the gruesome Battle of Culloden. He'll face Black Jack (Tobias Menzies) while on the battlefield.
Of course, readers' favorite moments will remain in the show. The print shop scene in which Jamie and Claire reunite for the first time is definitely going to be on the small screen in Season 3. Balfe told ET that she knows the die-hard followers have high expectations for beloved scenes like that this season, but she thinks they'll live up to them.
"I think definitely there [are] some tall orders being delivered from the fans, but I think we can do it," she said.
It will be several weeks before fans actually see that highly anticipated reunion in the print shop, though. While "Outlander" Season 3 returns to Starz on Sunday, Sept. 10 at 8 p.m. EDT, the couple will not reunite for several episodes.
© Copyright IBTimes 2022. All rights reserved.
FOLLOW MORE IBT NEWS ON THE BELOW CHANNELS