Outright Merger of Sprint/T-Mobile Unlikely: Analyst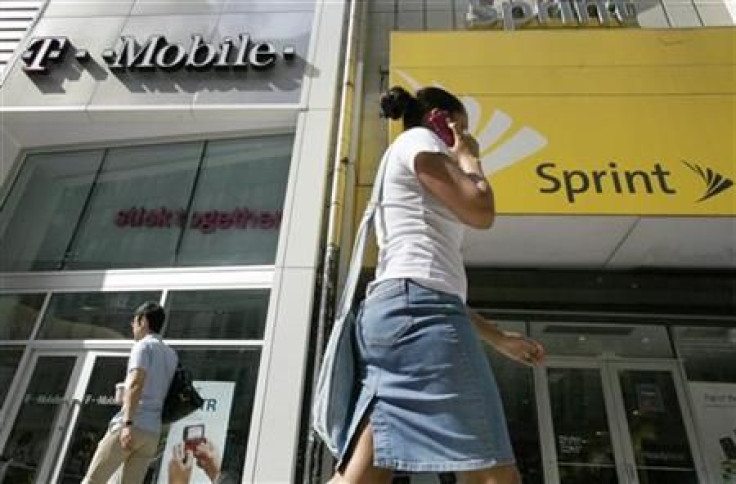 An outright merger of Sprint Nextel Corp. (NYSE: S) with Deutsche Telekom unit T-Mobile USA is unlikely, an analyst at RBC Capital Markets wrote in a note to clients.
Sprint Nextel Corp. is again discussing options for combining its business with rival T-Mobile USA, the Wall Street Journal reported.
Deutsche Telekom CEO Rene Obermann has been working with Morgan Stanley on options for T-Mobile USA including a spinoff, a public offering or a sale, the Journal reported citing people familiar with the matter.
Valuation remains a sticking point. Deutsche Telekom thinks T-Mobile USA would be worth between $20 billion and $30 billion in a public offering, the Journal added.
As synergies amongst the Sprint and T-Mobile's current operations appear minimal to us (given diminishing benefits of a costly 3G integration) and the financing requirements unwieldy, we do not find an outright merger likely, RBC Capital Markets analyst Jonathan Atkin wrote in a note to clients.
The analyst believes the most plausible area of possible cooperation or JV between Sprint and Deutsche Telekom is in developing/operating a common 4G network, allowing the companies to avoid duplicative spectrum purchases and build out costs.
Deutsche Telekom could benefit through avoidance of likely future spectrum expenditures, which are estimated at about $1.5 billion or more, at T-Mobile USA to support 4G and contribute its tower assets, potentially facilitating a faster joint 4G build out, Atkin wrote.
Both Sprint and T-Mobile has its own issues to deal with. Sprint, though the third largest wireless carrier, has not been able to grab hot devices like Apple's iPhone and iPad, which both AT&T Inc. (NYSE: T) and Verizon Wireless (NYSE: VZ) carry.
T-Mobile, which has been formed after Deutsche Telekom paid over $30 billion to buy VoiceStream Wireless, is struggling to build next-generation networks.
The merger between Sprint and T-Mobile would combine the third- and fourth-largest wireless carriers in the U.S and would become a strong competitor for Verizon and AT&T. Both Verizon and AT&T together serves more than 179 million subscribers.
Sprint has 50 million subscribers and generated 2010 service revenues of $26 billion, while T-Mobile has 34 million and generated 2010 service revenues of $19 billion.
Shares of Sprint closed Wednesday's regular trading session at $4.70 on the NYSE. In the pre-market trading, the shares were down 9 cents to $4.61.
© Copyright IBTimes 2023. All rights reserved.