Ozzy Osbourne Apologizes For Drinking And Drug Binge, Is Not Divorcing Sharon Osbourne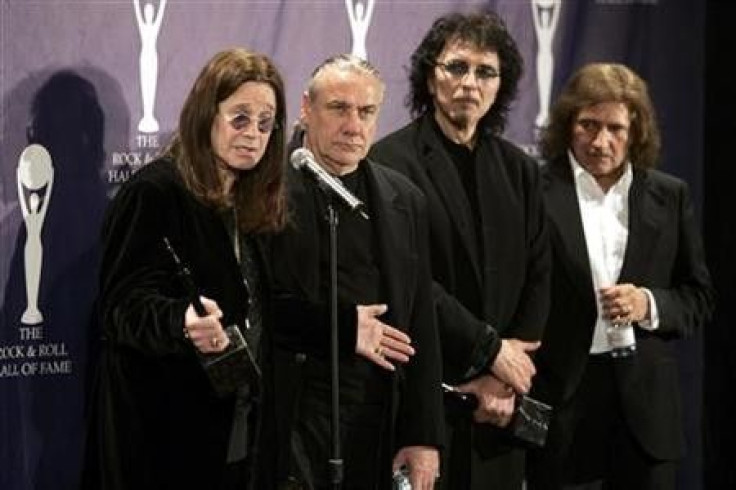 After rumors about heavy metal icon Ozzy Osbourne's relationship with his wife, Sharon, hit the Internet on Monday, the singer has denied them, and has also issued an apology for his "insane behavior."
The Black Sabbath frontman stated in his apology that he had been on a long drug and alcohol binge, leading to his unstable behavior over the past few months. However, according to his apology, Ozzy, 64, is reportedly 44 days sober and on the track to recovery.
"For the last year and a half I have been drinking and taking drugs. I was in a very dark place and was an asshole to the people I love most, my family. However, I am happy to say that I am now 44 days sober," Ozzy stated in a popular Facebook post on Tuesday.
"Just to set the record straight, Sharon and I are not divorcing. I'm just trying to be a better person. I would like to apologize to Sharon, my family, my friends and my band mates for my insane behavior during this period ... and my fans. God Bless," the post continued.
On Monday, TMZ stoked the fires of rumors that Ozzy and Sharon are getting a divorce, claiming that the two are living apart while their Beverly Hills home is getting renovated. Sharon is supposedly residing in a hotel, while Ozzy stays at a nearby rental property.
A spokesperson for Sharon released a statement on Monday saying the two were not headed for divorce and that the upcoming Black Sabbath reunion tour was a big reason for the separation:
"They've both got huge work commitments. She is at the hotel for work and he is starting his Black Sabbath tour. Of course they row, but they are still together. Sharon and Ozzy have spent long periods of time apart before, when she was working in the U.K. The marriage is not on the rocks."
Spin reports that Ozzy and Black Sabbath will be beginning their new tour on Saturday, starting with several dates in New Zealand, Australia and Japan before playing several shows in the United States, Canada and Europe over the summer months. Black Sabbath also plans to release a new album entitled "13" this summer. "13" will be the first new Sabbath release with Ozzy Osbourne since 1978's "Never Say Die!"
© Copyright IBTimes 2023. All rights reserved.