Ozzy Osbourne's Mistress Michelle Pugh To Sue Daughter Kelly For Slut-Shaming After Cheating Scandal, Report Says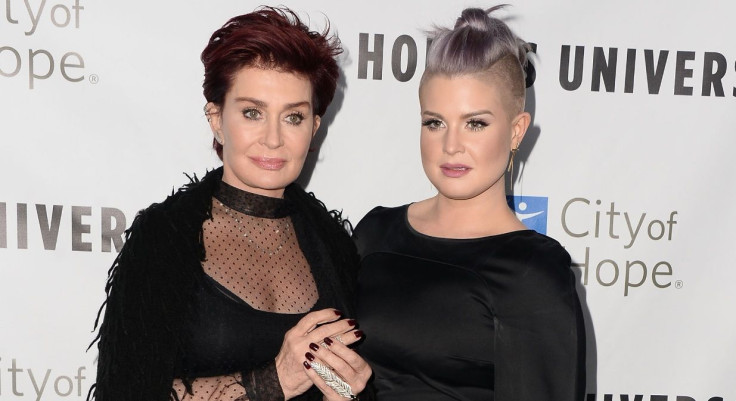 Michelle Pugh, the hairstylist who had a three-year affair with legendary rocker Ozzy Osbourne, wants to sue his daughter, Kelly, for publicly shaming her on Twitter, TMZ wrote in an exclusive report Wednesday. Kelly sent a number of tweets after she discovered her father cheated on her mother, Sharon.
She slammed the hairstylist and wrote, "Anyone looking for cheap chunky LOW-lights a blow out and a blow--- call [phone number]." In a different post she accused Pugh of manipulating the Black Sabbath front man. "My father is almost 70 ever heard of elder abuse?" the former "Fashion Police" host asked.
In a lawsuit against the lavender-haired fashionista, Pugh admits to the affair but denies she abused Osbourne. In an exclusive interview with People Magazine, Pugh practically gushed about her relationship with the celebrity who has been married for 33 years.
"When I say he gave me the greatest love of my life, I mean it," she said. "He made me feel like the most beautiful and worshipped woman in the world."
Even though Osbourne cut off contact with Pugh, she has been harboring feelings for the rocker. "I still love him," she told the magazine Wednesday. "And I would never exploit the truly personal and private parts of what we had. That's not me. I'm going to stand tall and proud and say, 'This is me. I'm not ashamed.' I fell in love with a man that gave me the love I never knew I could receive."
Osbourne is seeking treatment for a sex addiction and said his relationship with Pugh was only physical. "He is sorry if Ms. Pugh took their sexual relationship out of context," the British singer's rep told People Magazine in an exclusive statement. "He would like to apologize to the other women he has been having sexual relationships with. Since his relationship with Ms. Pugh was exposed, Ozzy has gone into intense therapy."
Follow me on Twitter @mariamzzarella
© Copyright IBTimes 2023. All rights reserved.