'Paan Singh Tomar' Review: Slow and Steady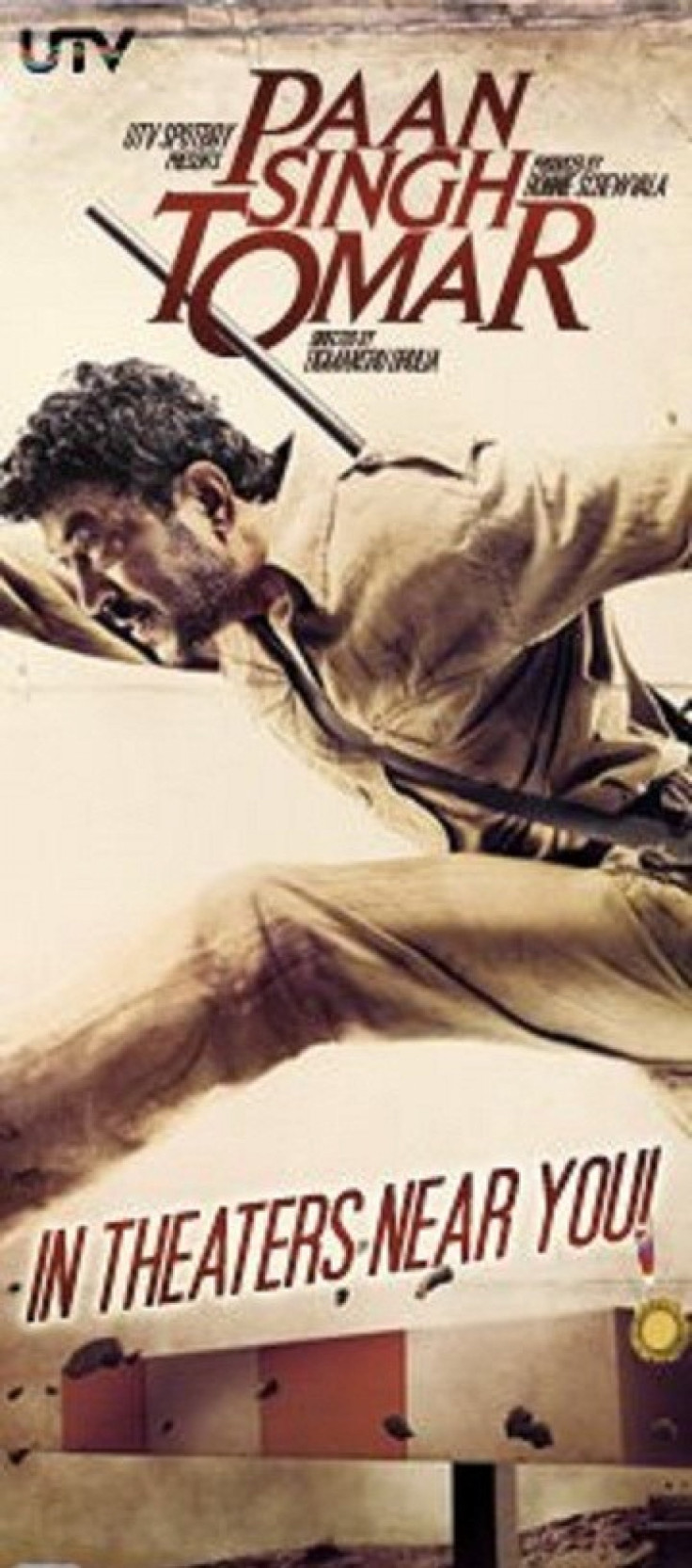 The story of an athlete who gives up running and ends up becoming a dacoit on the run from the law may sound improbable. Why would a successful sportsman pick up a gun and kill people?
Director Tigmanshu Dhulia tries to answer that question in his biopic of Indian athlete Paan Singh Tomar, a seven-time national steeplechase champion. Tomar turned into an infamous dacoit in his later years, terrorising entire villages in the Chambal valley of central India.
Irrfan Khan plays the protagonist, an impoverished small-town boy who joins the Indian army just after the country's independence from Britain. Tomar's supervisor recognises his talent for running and transfers him to the sports wing. Tomar shines, breaks national records and competes in international meets, all the while running barefoot.
His career comes to an end when a family feud forces him to retire from the army and return to his village. When his mother is killed and his son brutally assaulted, Tomar seeks help from the police, identifying himself as a former athlete. But the local police refuse to help, telling him his medals and certificates are of no use.
Frustrated, Tomar decides to defend himself and his family, but ends up on the wrong side of the law.
Dhulia couldn't have asked for a better story for his film - it almost writes itself. He is also blessed with a good cast, and the arid landscape of the Chambal valley lends itself very well to the tone of the film. However, the pace is languid and there are times you wish the film would move faster, especially in the second half.
Also, much of the dialogue is in the local dialect, which though similar to Hindi takes some time to get used to, and might hamper with the flow of the film.
Irrfan Khan is perfectly cast as Tomar - he is remarkably restrained, and it takes a lot of skill to prevent yourself from going over the top. The rest of the cast, including Mahie Gill as his wife, don't occupy as much screen time, but complement Irrfan well enough, which is what is expected of them anyway.
If you don't mind a film that moves at its own pace, I recommend you watch this one.
© Copyright Thomson Reuters 2023. All rights reserved.
FOLLOW MORE IBT NEWS ON THE BELOW CHANNELS