'Paddington 2' U.S. Release Date Set By The Weinstein Company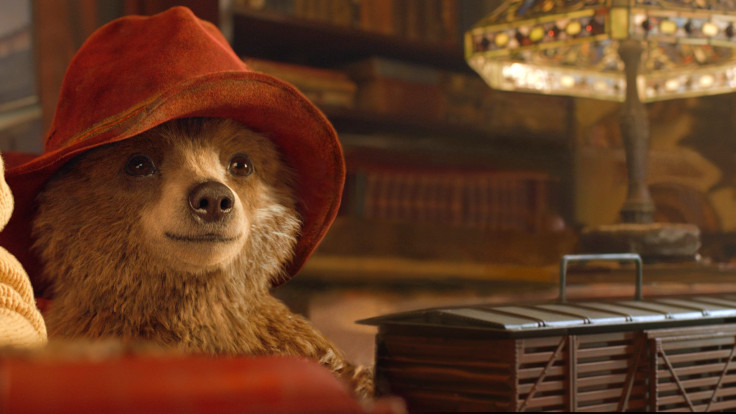 The Weinstein Company (TWC) has scheduled the U.S. release date for "Paddington 2."
According to Deadline, "Paddington 2" is set to open in U.S. theaters on Jan. 12, 2018, which is the Martin Luther King, Jr. holiday. The news outlet pointed out that TWC stepped into the date after Paramount Pictures moved its animated family film "Sherlock Gnomes" off of Jan. 12 to March 23.
Variety reported that "Paddington 2" will compete with two other movies on Jan. 12. Lionsgate is releasing its action-thriller "The Commuter," starring Liam Neeson, on that date. Sony's drug sales drama "White Boy Rick," which stars Richie Merritt, Jennifer Jason Leigh, Bruce Dern, Bel Powley, Piper Laurie and Matthew McConaughey, is also scheduled for the same release date. But because "Paddington 2" is the only family film to be released that day, Deadline noted that the date is still a promising spot for the animated film.
READ: Mariah Carey teases animated film based on her hit Christmas Song
In "Paddington 2," Paddington (voiced by Ben Whinshaw), has become a popular member of the community since he happily settled with the Brown family. One day, he sees a one of a kind pop-up book in Mr. Samuel Gruber's (Jim Broadbent) antique shop and intends to buy it as a present for his aunt Lucy's 100th birthday (voice by Imelda Staunton). But when the book is stolen, Paddington and the Browns set out on a mission to apprehend the thief.
"Paddington 2" — which also stars Hugh Grant, Brendan Gleeson, Hugh Bonneville, Sally Hawkins, Julie Walters and Peter Capaldi, Madeleine Harris and Samuel Joslin — is a co-production of Heyday Films and StudioCanal. Paul King, who directed the first film, returned to direct the sequel from a script he co-wrote with Simon Farnaby. "Paddington 2" is fully financed by StudioCanal which will distribute the movie in the U.K., France, Germany, Australia and New Zealand.
According to Box Office Mojo, the first film, which opened on Jan. 16, 2015, grossed nearly $270 million worldwide, including $76.2 million in the U.S. and $59.5 million in the U.K.
The "Paddington" film series is based on the fictional character Paddington Bear, who has been featured in more than twenty children's books written by Michael Bond.
© Copyright IBTimes 2023. All rights reserved.