Pakistan Could Deliver Nuclear Weapons To Saudi Arabia If Iran Acquires Nukes: Report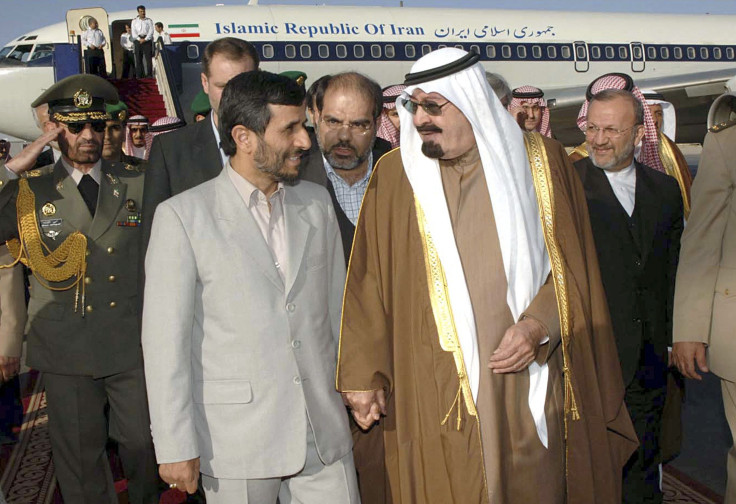 Saudi Arabia could acquire nuclear warheads from Pakistan to counter the nuclear program of its Middle Eastern foe, Iran, in a move that could trigger a nuclear arms race in the highly volatile region, BBC reported on Wednesday.
Sunni-majority Saudi Arabia, a longstanding U.S. ally in the region, has been growing increasingly anxious over a warming of relations between the U.S. and Shiite Iran over the past few months, despite assurances from Washington that the U.S. would defend the interests of its Middle Eastern allies. Although the U.S. is yet to ease sanctions on Iran, talks to resolve Tehran's nuclear programs are well on track, with the second round of negotiations set to begin in Geneva on Thursday.
Saudi Arabia has invested in Pakistan's nuclear program, and atomic weapons earmarked for Riyadh are now ready for delivery, BBC reported, citing a senior NATO official with access to intelligence reports.
Transfer of nuclear weapons to the Saudis from Pakistan -- another Sunni-majority U.S. ally -- has been suspected as a possibility for a while now, after former chief of Israeli military intelligence, Amos Yadlin, told a conference in Sweden in October that if Iran acquired a nuclear bomb, "the Saudis will not wait one month. They already paid for the bomb, they will go to Pakistan and bring what they need to bring," BBC reported.
Gary Samore, who served as President Barack Obama's counter-proliferation adviser until March 2013, told BBC he thinks Saudis believe that they have "some understanding" with Pakistan, and that they plan to receive weapons from the South Asian country.
Israel, which considers Iran an existential threat, has also taken a guarded approach amid thawing relations between its key ally, U.S., and Tehran. Although it has been widely assumed that Israel possesses an advanced nuclear arsenal ever since a scientist leaked details in the 1980s, the nation has never acknowledged its existence and is not a signatory of the Nuclear Non-Proliferation Treaty.
Former U.S. President Jimmy Carter said in 2008 at a press conference in Wales: "The US has more than 12,000 nuclear weapons; the Soviet Union has about the same; Great Britain and France have several hundred, and Israel has 150 or more," according to media reports.
Saudi Arabia's nuclear ambitions also go as far back as the 1980s, when it secretly purchased from China dozens of CSS-2 ballistic missiles, which according to experts are typically not used as conventional weapons, according to BBC.
Prince Sultan bin Abdulaziz al Saud, Saudi Arabia's defense minister at the time, had visited Pakistan's nuclear facility in 1999 and 2002, signaling close defense ties between the two countries, the report said.
© Copyright IBTimes 2023. All rights reserved.
FOLLOW MORE IBT NEWS ON THE BELOW CHANNELS