Pakistani woman bids to become UK's first Muslim beauty queen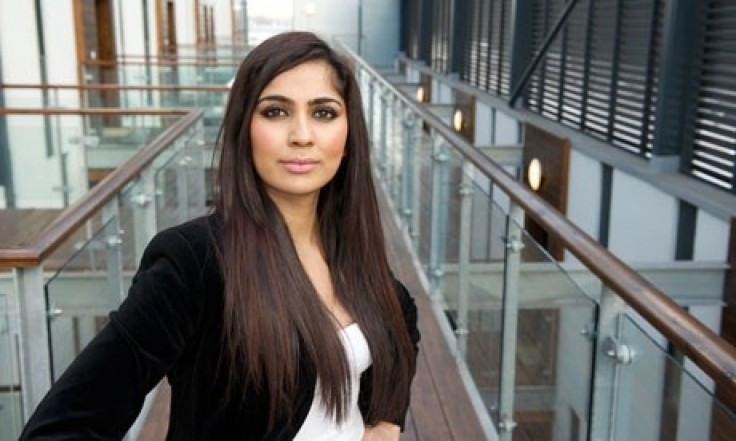 Conservative Muslims in the UK are outraged by a young Pakistani woman's bid to become the Muslim to represent Britain in the Miss Universe contest.
Shanna Bukhari of Manchester has come under harsh criticism from both her fellow Muslims and white racists for her decision to enter the beauty contest. She has reportedly received abusive messages and death threats for following a "western lifestyle."
[I get] comments like, 'You're not a Muslim because you're doing this' and it's like, this competition does not make me a bad Muslim at all," she told BBC.
So it does hurt me to think that people are thinking like that."
The 24-year-old model was born in Blackburn, Lancashire to Pakistani parents and has lived her entire life in England.
People are attacking me, using religion as a tool, but is it really religion?," Shanna asked. Or are you really jealous of a girl coming forward and not allowing anyone to dictate to her? There are people out there who want to control women."
According to the Daily Mail, Shanna said "I want other girls from Muslim communities to feel they can do this. There is so much more to it than looking pretty and as the competitions adapt, so must we. My family are right behind me and I have had support from many others on Facebook – including friends who wear headscarves – after I set up a campaign.
Muslims are particularly incensed that part of the beauty pageant involves women wearing bikinis.
Shanna defended her decision to wear the swimsuit, by telling the Daily Mail: Three men wrote that they would not support me because what I was doing was sinful. They said I should rot in hell which is pretty shocking. But they contradict themselves by going out clubbing, drinking and smoking."
Mohammed Shafiq, chief executive of Ramadhan Foundation, a British Muslim organization, told BBC:Islam is very clear that a woman should dress modestly and we do not believe that parading yourself in a bikini is appropriate. We are clear that we find what she's doing distasteful - lots of women find these [competitions] degrading."
Shafiq also said that Muslim women living in western countries should abide by the laws if Islam as much as possible.
We celebrate individual freedom but to suggest that someone who is opposed to something she's doing needs to move off to another country is quite offensive, he said.
Shanna claims her family in England and Pakistan support her decision.
In the event Shanna wins the British final competition on May 1, she will become the first Muslim ever to represent the UK in the Miss Universe contest which will be held in Brazil later this year.
© Copyright IBTimes 2022. All rights reserved.
FOLLOW MORE IBT NEWS ON THE BELOW CHANNELS