Palace Addresses Viral Video Of Prince William's Altercation With Photographer
KEY POINTS
Prince William confronted a photographer who was allegedly filming his family while they were on a bike ride near their Norfolk home
A video showed the prince calling the photographer "outrageous" and "disgusting" for "stalking around" his kids
Kensington Palace said the photographer breached the family's privacy
Kensington Palace has slammed a video showing Prince William confronting a photographer as a "breach of privacy."
The video, which was uploaded to YouTube last week but is said to have been filmed in January 2021, showed the Duke of Cambridge telling the man off for allegedly filming his family while they were on a bike ride near their Anmer Hall home in Sandringham in Norfolk, England.
The three-minute clip, which had been viewed more than 20,000 times as of Monday, was posted to the YouTube account of Peterborough, England-based drone operator and photographer Terry Harris, Sky News reported.
Kensington Palace released a statement addressing the incident, saying that it was a breach of the family's privacy, The Telegraph reported.
The royal family's lawyer wrote to the photographer directly shortly after the dispute, according to the outlet.
The video is no longer available on the original poster's channel but has since been reposted to other social media platforms, including Twitter and TikTok. Palace staffers are understood to be working to have the footage removed from all platforms, the report said.
In the leaked footage, Prince William was on his bike wearing a down jacket, green gloves and a tweed cap. His wife Kate Middleton and their three children, Prince George, 8, Princess Charlotte, 7, and Prince Louis, 4, were off camera nearby when the prince approached the photographer.
"You came out here looking for us," Prince William told the man, who claimed he was only using public roads and denied any wrongdoing.
"You drove past our house, I saw you," Middleton can be heard saying.
"How dare you behave like you've done with my children. How dare you," Prince William said. "You were stalking around, you were looking for us and our children. I'm out for a quiet bike ride with my children on a Saturday and you won't even give me your name."
A livid Prince William can then be seen in the video telling the cameraman that he was "outrageous" and "disgusting" for behaving that way.
A shortened version of the original video showed Prince William calling his security to explain he had an altercation with a photographer.
After talking to his security, the second in line to the British throne sarcastically told the cameraman, "Thanks for ruining our day."
The photographer insisted that he wasn't aware he was filming the Cambridges and that he would have stopped had he recognized them.
However, Prince William insisted, "You knew exactly what you were doing. I thought you guys had learned by now."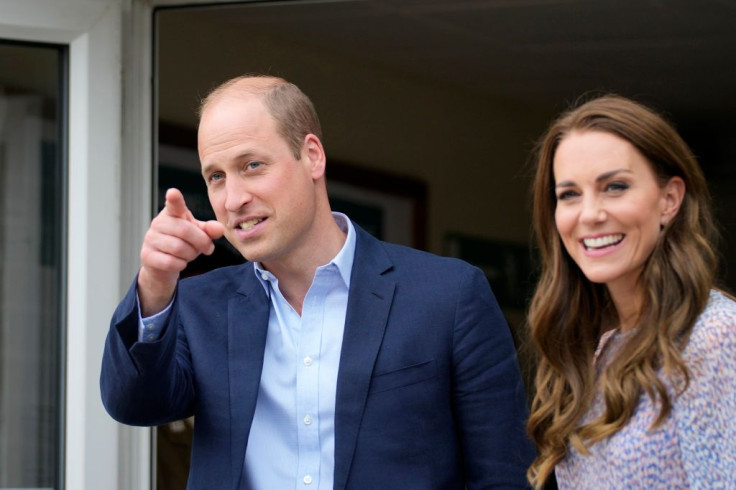 © Copyright IBTimes 2022. All rights reserved.
FOLLOW MORE IBT NEWS ON THE BELOW CHANNELS