Pamela Anderson To Reveal Never-Seen-Before Personal Photos, Videos In Netflix Documentary
Pamela Anderson is starring in a new Netflix documentary that will feature her never-seen-before photos, videos and journal entries, including her reaction to the Hulu series focusing on her stolen sex tape with former husband and Mötley Crüe drummer Tommy Lee.
"Pamela, A Love Story" is set to drop on Jan. 31, 2023, in time for the release of her memoir published by HarperCollins, "Love, Pamela." The Netflix documentary is helmed by "Good Night Oppy" director Ryan White.
The documentary also features Anderson's comments on Hulu/Disney+'s "Pam & Tommy," which is based on a 2014 Rolling Stone article that dramatizes the story of the unauthorized release of a sex tape made by the former "Baywatch" star and Lee. The eight-part mini-series premiered in February and starred Lily James and Sebastian Stan in the titular roles.
Anderson told Vanity Fair that she did not give her consent to be featured in the series, nor did she receive profit from it. She said she discovered the Hulu/Disney+ series while filming her documentary.
"Nobody knew the truth—even I don't know 100% of what happened, but I think what is most important is to share my human feelings and how much it hurt and how it undeniably defined me moving forward—in my career and my relationships," she said regarding the stolen sex tape.
White said it was the 55-year-old actress' children, Brandon, 26, and Dylan, 24, who convinced their mother to come up with her own documentary "to tell her story on her own terms."
"They adore their mother and really hate seeing her story being told by other people in a way that they don't feel is authentic to who she is. Pamela, by nature, is an incredibly open and honest person. That's perhaps why Pamela's gotten burned a lot in her life, but I also think it's what's so lovable and infectious about her," White said.
In creating the documentary, the "Barb Wire" actress gave the filmmaker a decade's worth of home movies and journals containing memories about her personal life and career.
"The infamous stolen tape, which we're always very careful to call 'the stolen tape' and not 'sex tape,' was just one of hundreds of hours that they (Anderson, Lee) filmed," White said.
The director added, "There's no calculation with how Anderson thinks about these types of things. It's all just about being raw and honest, for better or worse. It made for a really emotional film and I'm really grateful that I got to work with someone like that."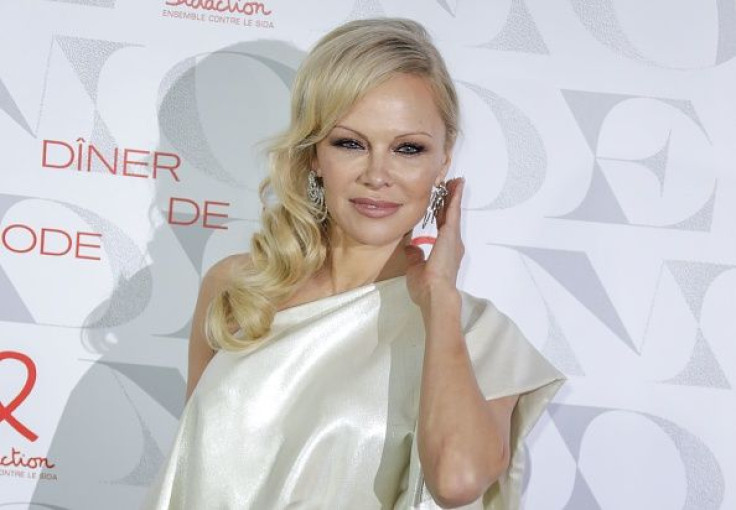 © Copyright IBTimes 2023. All rights reserved.