Pamela Anderson 'Re-Subjected To Trauma' Because Of Hulu's 'Pam & Tommy' Series: Report
KEY POINTS
Hulu's "Pam & Tommy" took Pamela Anderson back to a very traumatic time in her life, according to a source
The tipster added that the "Baywatch" star deserves a level of respect
The Hulu limited series featured Anderson and Tommy Lee's sex tape, which she said was stolen property
Pamela Anderson was allegedly brought back to a "very traumatic time" in her life because of Hulu's new series.
"Pam & Tommy" followed Anderson and her ex-husband Tommy Lee's life in the early 90s. It also featured the controversy involving the then-couple when their almost hour-long sex tape filmed during their honeymoon was leaked by a disgruntled employee. The new series premiered Wednesday.
An anonymous source close to Anderson told People following the premiere of Hulu's eight-episode limited series that "the show is re-exploiting Pamela."
"After the tape was made public, it was a very traumatizing situation and it's unfair that she is being re-subjected to this trauma, like re-opening a wound," the insider said. "Pamela deserves a level of respect. She's a human being and a mom. There's a sense of hypocrisy about it. It's her life and she should have the decision [as to] whether it's turned into a commodity for public consumption."
Anderson rose to fame when she starred on "Baywatch" and after she married Lee. However, when the sex tape leaked, the paparazzi were always following her and would stay outside her home. The tipster said that Anderson is not seeking any attention right now because she has already had enough.
"If you go back to her Playboy [cover], she always had the perspective that that was her conscious choice," the insider explained. "But somebody taking her personal home movie, that was not her choice. When someone steals your home movie, that is criminal and that's a violation. That was her privacy. This was a very traumatic time of her life. She's a really good person and I think all she's really ever wanted was to be married and have a partner and have a nice life."
Hulu's "Pam & Tommy" stars Lily James as Pam and Sebastian Stan as Tommy. It featured the early days of their courtship to their wedding and the subsequent sex tape.
Anderson and Lee tried to block the release of the video by suing the distributor, Internet Entertainment Group. They reached a confidential settlement, but the tape was still released.
"I've never seen it. I made not one dollar. It was stolen property. We made a deal to stop all the shenanigans," she said on "Watch What Happens Live" in 2015.
In the same interview, Anderson shared that she was seven months pregnant with her son, Dylan, back then, and the stress was affecting her pregnancy. She decided to stop the legal battle, adding that she didn't want to discuss her private or public sex with the "horny, weird lawyer men."
Anderson recently filed for divorce from her fourth husband, Dan Hayhurst, after one year of marriage. Her husband was her former bodyguard. An unnamed source told Page Six they split because Hayhurst was allegedly "unkind and unsupportive."
Anderson was previously married to Lee in 1995, but the two divorced in 1998. She married and divorced Kid Rock in 2006. The "Barb Wire" star also married and divorced producer Rick Salomon twice — in 2007 and 2013.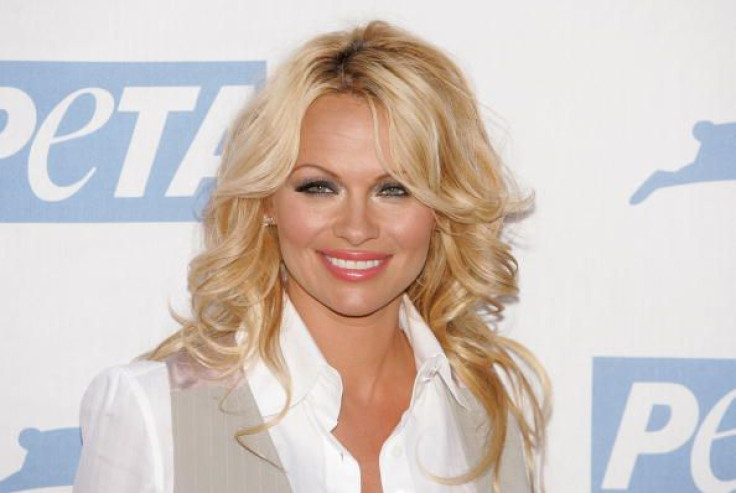 © Copyright IBTimes 2022. All rights reserved.
FOLLOW MORE IBT NEWS ON THE BELOW CHANNELS