Panama Papers Fallout: US Treasury Plans Rules Aimed At Tax-Evading Shell Companies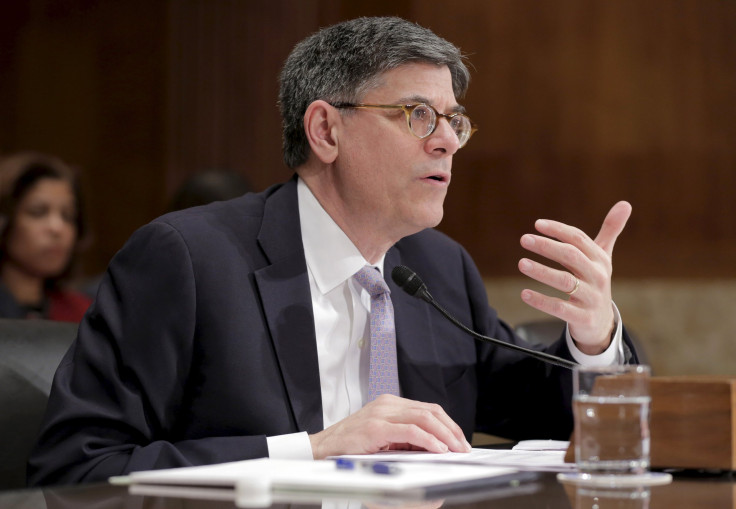 The U.S. Treasury department is preparing new rules to counter the use of shell companies to evade taxes, U.S. Treasury Secretary Jack Lew said Saturday. Lew made the statement to the International Monetary Fund's (IMF) steering committee amid increased scrutiny by global watchdogs in the wake of the Panama Papers leak.
The U.S. Treasury is close to releasing a rule that would require banks to identify if any of the beneficial owners of new customers are companies, Lew said.
In addition, the rule would reportedly require beneficial owners of single-member limited liability companies to identify themselves to the Internal Revenue Service.
The move would close a loophole that has been exploited to hide assets and illicit financial activities, according to Lew's statement.
On Friday, officials from the Group of 20 major economies, known as the G-20, pledged to share information on tax evaders and threatened to penalize tax haven countries that do not comply with the effort to reduce tax mismatches between countries.
The papers, shared by the International Consortium of Investigative Journalists with a number of other media outlets earlier in April, documented 40 years' worth of records of Panamanian law firm Mossack Fonseca, which showed widespread use of tax havens and shell companies by wealthy global elites to hold their assets offshore.
The ensuing controversy forced Iceland Prime Minster Sigmundur Davíð Gunnlaugsson out of the office, while U.K.'s Prime Minister, David Cameron, made his tax filings public. New Zealand also said it would review the country's tax laws for loop holes.
© Copyright IBTimes 2023. All rights reserved.
FOLLOW MORE IBT NEWS ON THE BELOW CHANNELS