Paul Dandan, Charlotte Flight Controller, Arrested For Possessing Weapon Of Mass Destruction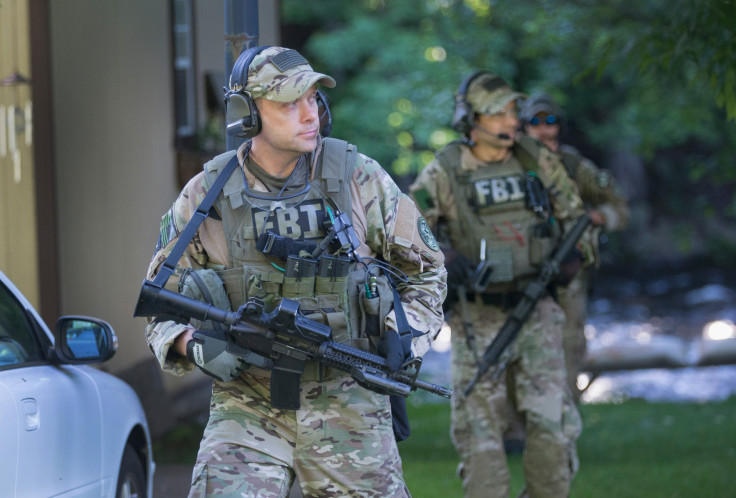 An air traffic controller at the Charlotte International Airport, North Carolina, was arrested for allegedly being in possession of a weapon of mass destruction.
Paul George Dandan, 30, was charged with possession of a weapon of mass destruction, acquiring a weapon of mass destruction and transporting a weapon of mass destruction after police discovered a homemade pipe bomb at his residence that he reportedly got from his roommate, Derrick Fells, who allegedly built it, local news outlet WBTV reported.
Fells was charged with three counts of manufacturing a weapon of mass destruction and one count of possession of a weapon of mass destruction.
According to NBC affiliate WCNC, officers from the Charlotte-Mecklenburg Police Department (CMPD) responded to a 911 call on Nov. 3 at 315 Minitree Lane near Mount Holly Road, after they got tipped off that a person was in possession of a homemade explosive device.
The explosive was not assembled when it was discovered by law enforcement agents.
The explosive in question was not present at the airport, where Dandan was working when he was placed in police custody.
Police have learned that Fells was planning to use the bomb against a neighbor, with whom he had an ongoing dispute. However, Fells changed his mind and decided to hand the explosive over to his roommate.
The Federal Bureau of Investigation (FBI) has taken over the case.
What's a weapon of mass destruction?
Although no specific description has been released regarding the alleged bomb found in Dandan's home, the following types of explosives are generally considered weapons of mass destruction by the FBI:
1) Any explosive, incendiary, or poison gas, including the following: a bomb; grenade; rocket having an explosive or incendiary charge of more than four ounces; missile having an explosive or incendiary charge of more than one-quarter ounce; mine; or device similar to any of the previously described devices.
2) Any weapons that are designed or intend to cause death or serious bodily injury through the release, dissemination, or impact of toxic or poisonous chemicals, or their precursors.
3) Any weapon involving a disease organism.
4) Any weapon that is designed to release radiation or radioactivity at a level dangerous to human life.
According to the Federal Aviation Administration (FAA), Dandan "only had access to the offsite Air Traffic Control Tower and had no access to the restricted areas of the terminal or ramp. He did not have access to any aircraft at the Airport."
In a statement following Dandan's arrest, the FAA confirmed that they had "terminated [Dandan's] access to the facility and is investigating." He is currently being held in the Mecklenburg County Jail in North Carolina, where he has been placed under a $45,000 secured bond.
In November 2015, Dandan was arrested for assaulting a woman.
© Copyright IBTimes 2023. All rights reserved.