Paul Manafort Ukraine Update: Donald Trump's Campaign Manager Pro-Russian Party Ties Alleged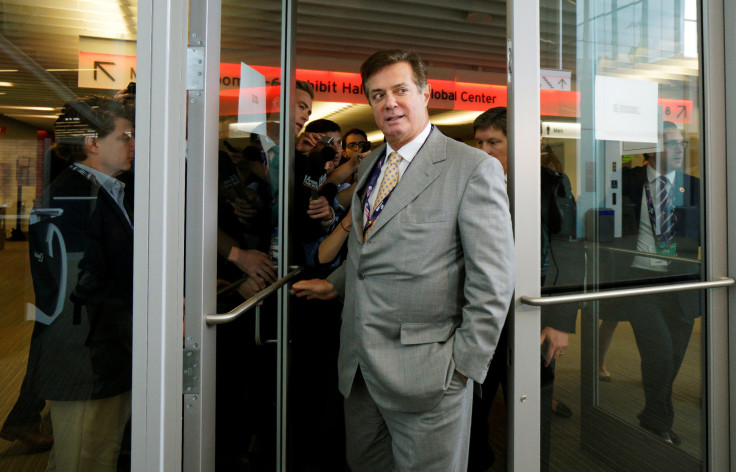 In a major shake-up of Republican nominee Donald Trump's campaign, Breitbart News executive Stephen Bannon was named the campaign's chief executive Wednesday in a move seen as a demotion for campaign chairman Paul Manafort, whose ties to a pro-Russian party in Ukraine have come under scrutiny in recent days with new allegations emerging Wednesday.
Manafort, who worked as a political consultant for the pro-Russian Party of Regions in Ukraine, allegedly helped the party secretly route $2.2 million to two American lobbying firms, the Associated Press reported. The new allegations come after a Sunday report in the New York Times revealed a secret ledger discovered by Ukrainian anti-corruption authorities that showed nearly $13 million worth of payments intended for Manafort from the party of deposed former Ukrainian President Viktor Yanukovych. Manafort issued a statement earlier this week denying that he had received any such payments.
Manafort, along with his business partner Rick Gates, was allegedly involved in routing the $2.2 million payment in 2012 to two firms in Washington, D.C. Under U.S. federal law, lobbyists must declare if they do work on behalf of foreign leaders or political parties. He spent several years working for Yanukovych's Party of Regions. Yanukovych was overthrown in Ukraine's revolution after he refused to sign an association agreement with the European Union which would have oriented Ukraine away from Moscow's orbit. He fled to Russian in February 2014 leaving behind a massive estate and many documents that are still being examined by authorities.
As part of their work in Ukraine, the lobbying firms Podesta Group Inc. and Mercury LLC were hired to help the pro-Yanukovych non-profit the European Centre for a Modern Ukraine, current and former employees of the Podesta Group told the AP under condition of anonymity. The center lobbied for Yanukovych's positions including downplaying the arrest of political rival Yulia Tymoshenko.
Gates told the AP that his actions were lawful and did not violate any American laws or procedures. The Podesta Group's CEO told the AP that the two Washington firms, after a legal examination, decided it was not necessary to register under the Foreign Agents Registration Act and report their involvement to the Justice Department.
Trump has praised Putin during his campaign and said he would be willing reexamine the U.S.'s political stance on Russia's illegal annexation of Crimea, a move that would break from both Democratic and Republican stances.
© Copyright IBTimes 2023. All rights reserved.