Donald Trump's Rumored Connection To Russia Slammed By Campaign Manager Paul Manafort: Cash Payments From Ukraine Denied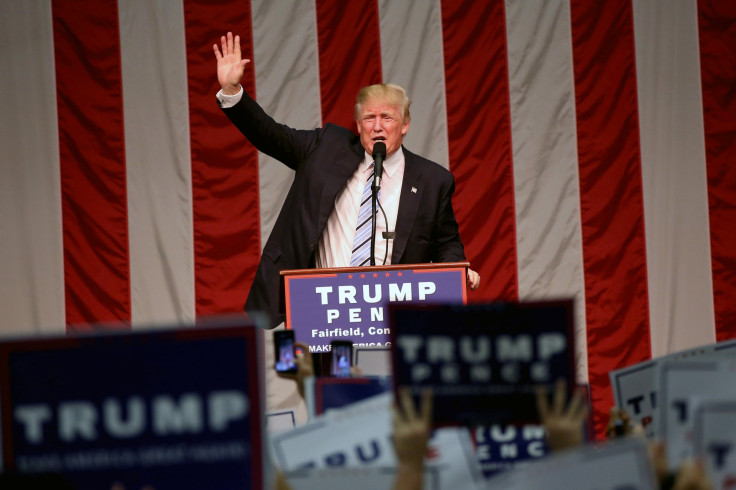 The Russia question just won't go away for Republican presidential nominee Donald Trump's campaign. Trump's campaign manager Paul Manafort hit back Monday at a New York Times story published Sunday that reported on $12.7 million in undisclosed cash payments for Manafort from deposed Moscow-leaning former Ukrainian President Viktor Yanukovych's political party from 2007 to 2012.
"Once again the New York Times has chosen to purposefully ignore facts and professional journalism to fit their political agenda, choosing to attack my character and reputation rather than present an honest report," Manafort said in a statement published by Politico. "The suggestion that I accepted cash payments is unfounded, silly and nonsensical."
The Ukrainian government's newly formed National Anti-Corruption Bureau is investigating an off-the-books payment system that involved secret ledgers used by Yanukovych's Party of Regions, the New York Times reported. Ukrainian officials said they have yet to determine whether or not Manafort accepted any payments. Manafort served as a consultant for the Party of Regions for several years helping the eastern leaning party win elections.
In his statement, Manafort said his work in Ukraine ceased in October 2014. Ukraine's revolution — which ultimately ousted Yanukovych — began in November 2013. The former Ukrainian president fled to Russia in February 2014. The revolution kicked off when Yanukovych refused to sign an association agreement with the European Union which would have oriented Ukraine westward away from Moscow's orbit.
Manafort, who has served as a political consultant overseas for decades, used his statement to target Democratic nominee Hillary Clinton's campaign, alleging the Clinton Foundation has taken payments relating to Clinton's tenure as secretary of state.
The Trump campaign's connections to Russia and President Vladimir Putin have been in question for months. Trump has issued favorable statements regarding the Russian leader and said he would consider supporting the Kremlin's illegal annexation of Crimea from Ukraine. A hack of the Democratic National Committee was likely committed by Russian sources raising additional scrutiny over possible connections. The Clinton campaign used the story of the secret ledgers in Ukraine to call for full disclosure.
"Given the pro-Putin policy stances adopted by Donald Trump and the recent Russian government hacking and disclosure of Democratic Party records, Donald Trump has a responsibility to disclose campaign chair Paul Manafort's and all other campaign employees' and advisers' ties to Russia or pro-Kremlin entities, including whether any of Trump's employees or advisers are currently representing and or being paid by them," Clinton campaign manager Robby Mook said in a statement.
© Copyright IBTimes 2023. All rights reserved.