Paul McCartney Will Say 'Farewell To Candlestick' At The Historic San Francisco Stadium's Final Concert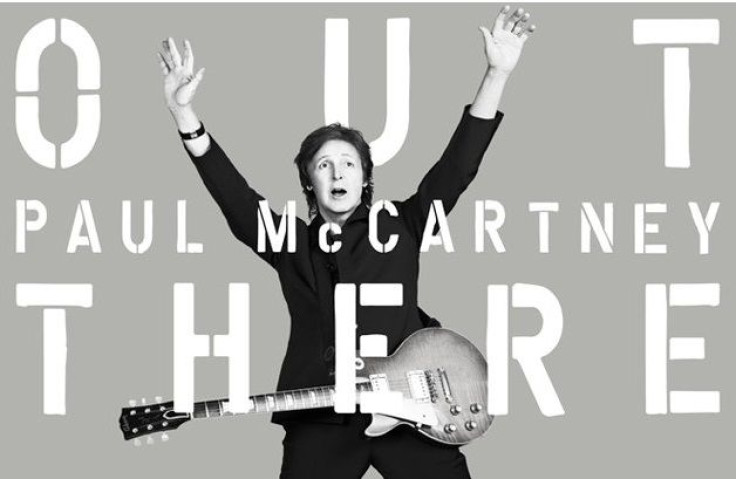 Paul McCartney will perform at San Francisco's Candlestick Park, the venue where the Beatles performed their final concerts as a band on Aug. 29, 1966.
McCartney will bring his Out There! Tour to the historic stadium on Aug. 14. "Farewell to Candlestick: The Final Concert" will be the last concert at the former home venue of the Giants and the 49ers before the venue is demolished, Rolling Stone reported.
San Francisco Mayor Ed Lee personally invited McCartney to close the ballpark when the rock legend performed at the Outside Lands festival in the summer of 2013, according to the San Francisco Chronicle.
When the concert was announced, Lee told the Chronicle: "Sir Paul McCartney is a class act, and I am very grateful that he's coming back to Candlestick to help us give this iconic landmark the goodbye it deserves. To add a concert like this, one that's not only just great on a purely entertainment level, but one that is rooted in the city's history and musical history, is truly a once-in-a-lifetime event."
Following the Beatles' last live show in San Francisco in 1966, another McCartney performance in Frisco wouldn't happen again until July 2010 at AT&T Park. McCartney will also gig at Los Angeles' Dodger Stadium on Aug. 10, a ballpark the ex-Beatle hasn't gigged in since the final Fab Four concerts in '66. McCartney hasn't played a major L.A. gig since his pair of shows at the Hollywood Bowl four years ago.
© Copyright IBTimes 2023. All rights reserved.