Paul McCartney's Ballet Stumbles with Critics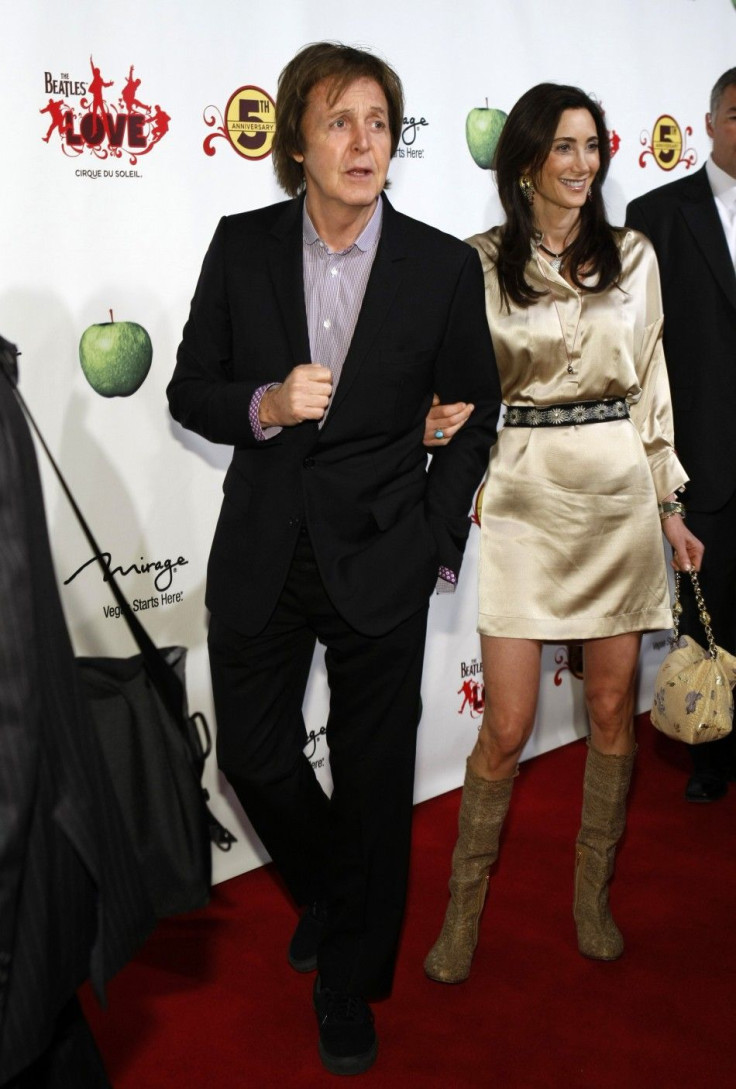 Paul McCartney's ballet debut writing an orchestral score and tale of love about an ocean dwelling princess received poor, early reviews on Friday that called his music agreeable but the story and staging bland.
McCartney, 69, posed for photos and fans with fiancee Nancy Shevell, 51, along with fashion designer daughter Stella McCartney and stars such as Sarah Jessica Parker, Naomi Watts and Alec Baldwin at a packed house at the New York City Ballet premiere held on Thursday for Ocean's Kingdom.
But the work McCartney created with the company's ballet master-in-chief Peter Martins, who choreographed the work and admitted in media interviews the crowd was there for McCartney rather than the 50 minute-long ballet itself, was met with a mainly negative response in early reviews posted on Friday.
The New York Times said McCartney's score contained plenty of color and melody and was never less than agreeable, but in no way an important addition to the corpus of ballet music, and the show ultimately deserved better staging.
'Ocean's Kingdom' isn't offensive: it's just harmless, forgettable, bland, thin and occasionally incompetent, the review said.
The Times blamed a trite scenario created by McCartney, as well as cliched costumes. Still, the reviewer believed the show could have been saved by better choreography, but failed.
I hope someone else choreographs this score before long: it has many more dance opportunities -- especially in its finale -- than Mr. Martins has chosen to realize, the review said.
The Los Angeles Times called McCartney's score at its best a competent Hollywood soundtrack to fairy-tale themed film, but also said it was let down by the action on stage.
Britain's The Telegraph said the music certainly wasn't an embarrassment. A sparse string interlude was moving in its delicacy, but, noting McCartney had a hand in the story and choreography, the review added As the lights dimmed and the dancing started, it was clear that the performance was ballet for beginners.
The former Beatle took more of a role in the ballet than most composers, working on the love story about a princess called Honorata and earthly prince as well as elements of the set, costumes by his daughter, and choreography. The production was budgeted at around $800,000.
Martins and McCartney met at the School of American Ballet's Winter Gala in 2010 and began discussing the possibility of working together on a production. It is McCartney's first time writing for any kind of music for dance, although he has written several classical albums.
McCartney has said on his website the composition work differed from writing songs as it was a more abstract exercise in expressing pure emotion ... so you have fear, love, anger, sadness to play with and I found that exciting and challenging.
He told the Huffington Post I had no idea what the rules were or in fact if there were any, so I just went back and wrote music with dance in mind that excited me and that I thought might excite Peter.
The Ocean's Kingdom album will be released in October.
© Copyright Thomson Reuters 2023. All rights reserved.