Pauley Perrette Set To Star In 'Broke' Months After Accusing Mark Harmon Of Abuse And Intimidation
Pauley Perrette, 50, was known for playing Abby Sciuto on the American action police procedural television series called "NCIS" for 15 seasons. However, the American actress shocked her avid followers when she announced her decision to depart from the show last year. After several months of temporary hiatus, Pauley said she is now ready to return to the limelight.
RadarOnline.com reported that Pauley is, currently, working on a new CBS sitcom television series titled "Broke." The show, which is set to premiere within this year, centers on the story of a family in a complicated situation. The former co-star of Mark Harmon, 68, will play as Jackie, a confident working single mom who owns a bar.
Aside from Pauley Perrette, the series also stars Jamie Camil as Javier, Natasha Leggero as Elizabeth, Izzy Diaz as Luis and Antonio Corbo as Sammy. Alex Herschlag wrote the pilot episode of the upcoming show. Jennie Snyder Urman, on the other hand, sits as one of the executive producers, alongside Maria Lucia Hernandez Frieri, Guillermo Restrepo, Gonzalo Cilley, Victor Gonzalez, Joanna Klein, Ben Silverman and Jamie Camil.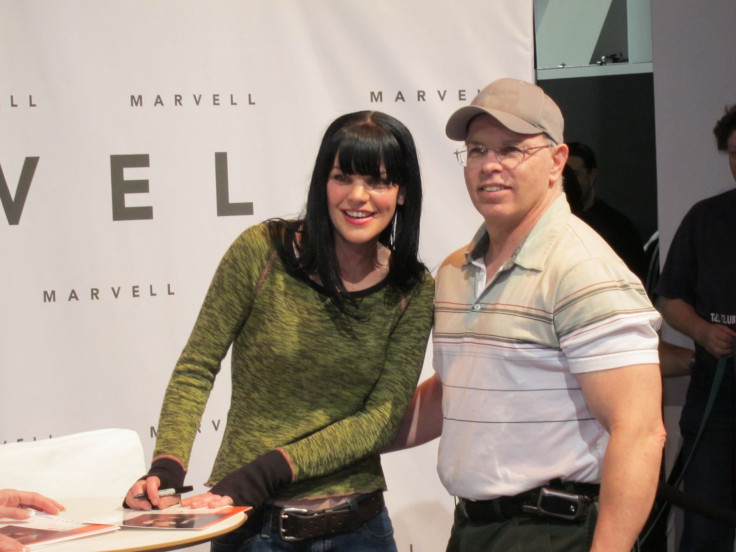 "I'm so exhausted and SO FREAKIN' HAPPY shooting my new show #Broke on @CBS," Pauley wrote in a tweet, expressing her thanks to all fans who never stopped supporting her. "I want to thank all y'all that supported me through a few devastatingly difficult years," she added.
Pauley Perrette, previously, claimed that Mark Harmon was one of the primary reasons why she decided to quit "NCIS." The actress said the husband of Pam Dawber made her life a living hell. Pauley previously tweeted that she is "terrified" of the veteran actor.
In June, an anonymous source close to the actor claimed that Mark will sue Pauley if the network execs will not stop the actress from accusing him of abuse and intimidation. The same insider shared Mark insisted he never got physical with Pauley while they were still working together. "Mark feels the whole thing has gotten out of hand and wants CBS to do something before he is forced to!" the tipster went on.
As Pauley Perrette continues saying that she was abused by her co-star, CBS and Mark Harmon have not responded to her accusations up to this writing. The Pauley-Mark feud reports sparked after the actor, allegedly, brought his pitbull on the set, even after it bit one of the crew members in 2016. The actress was, reportedly, "furious" and did not listen to her co-star when Mark tried to explain the situation.
© Copyright IBTimes 2023. All rights reserved.