Paulina Gretzky Defends Fiancé Dustin Johnson's Decision To Skip Rio Olympics Over Zika Virus Concerns
Paulina Gretzky fired back against the critics targeting her golf pro fiancé, Dustin Johnson.
The 27-year-old daughter of ice hockey champ Wayne Gretzky recently took to social media to defend her man against internet "trolls" criticizing Johnson for his decision to skip the 2016 Rio Olympics due to concerns over the Zika virus, E! News reported.
Over the weekend, Johnson posted a photo of himself with his fiancée enjoying a relaxing day on a boat, captioning it: "All summer long@paulinagretzky."
However, the 32-year-old athlete's critics were quick to blast him in the comments, with one Instagram user writing, "Watch out for that zika Dustin."
"Thanks for competing on our Olympic team.. Oh wait the lake was more important," another said.
When the taunts and jeers became too much, Gretzky came in defense of Johnson and did not hold back from giving everyone a piece of her mind.
The model and singer wrote on Instagram, "Listen here you hating pieces of sh-t trolls… I'll say it once he didn't work his ass of his entire life for a gold medal he achieved his MAJOR and let everyone else do what they need to do and leave my fanf—kingtastic man alone [peace sign]."
Last month, Johnson announced that he would not be one of the athletes representing the United States at the 2016 Summer Olympics in Rio de Janeiro. He cited the Zika virus outbreak and its potential risks, particularly in terms of pregnancies, as his main reason for skipping the games this year as he and Gretzky are planning to have more kids together. The pair welcomed their first child, Tatum, last year.
Johnson was only one of 13 golfers who turned down the chance to compete at the Games due to health concerns and other reasons, despite the fact that this year marks the return of golf in the Olympics after a 112-year absence. Other big names in golf like Jordan Spieth and Rory McIlroy have also chosen to skip the Rio Olympics , Fox News reported.
Not everyone criticized Johnson for his decision, however, as one Instagram user proved when he wrote, "Listen guys. It's just a nice picture of a loving couple. Calm down. If the guy didn't want to go to Rio that's his business."
Meanwhile, the 2016 Rio Olympics is still ongoing, and the first round of the men's golf individual has been scheduled for Thursday.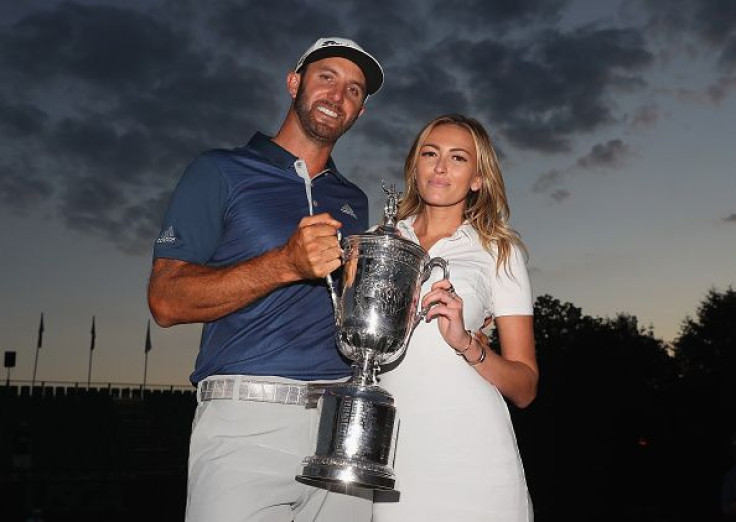 © Copyright IBTimes 2023. All rights reserved.