'The Peanuts Movie' Is Alright For Kids (and Adults) Of All Ages, Charlie Brown [REVIEW]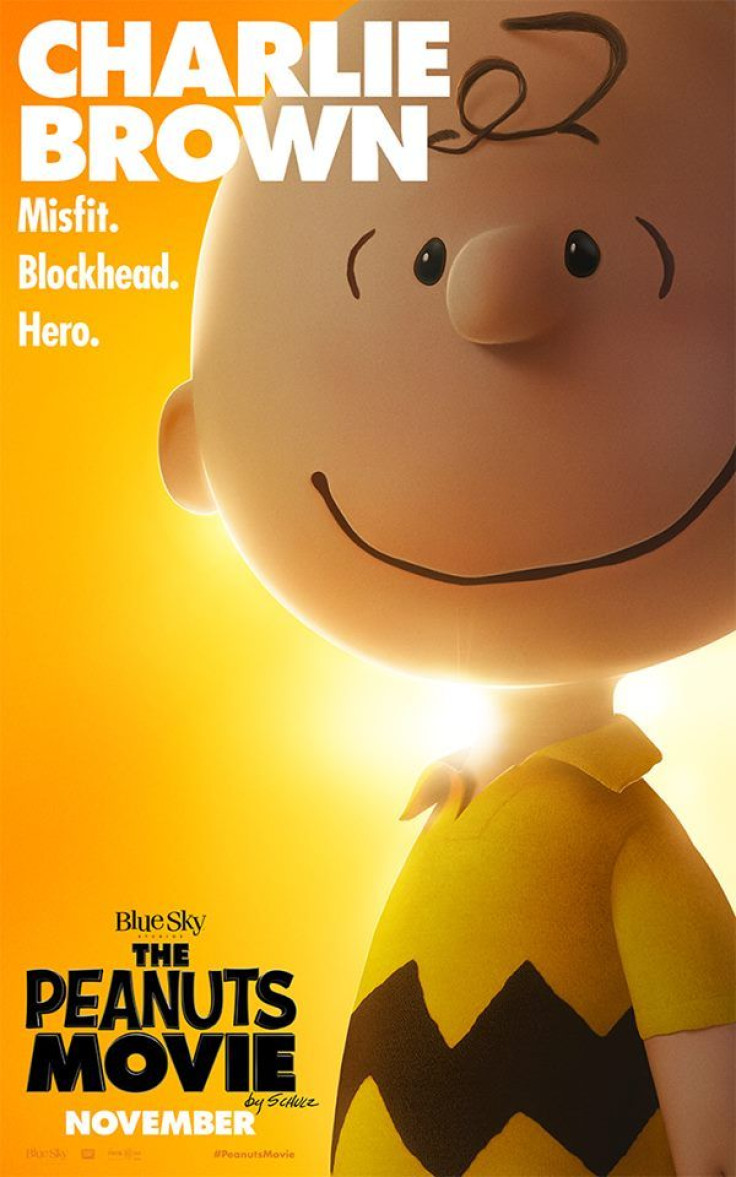 It's your grade school existential crisis, Charlie Brown. The kids are back for snow days, talent shows and the first day of summer in the deceptively nondescript "The Peanuts Movie." For fans of Charles Schulz' small town world of Sally, Lucy, Linus, Patty, Marcie and Snoopy, it's just the way you may remember them. Well, with little extra bells and whistles of 3D animation and a much bigger budget than their famous television specials.
Charlie Brown (voiced by Noah Schnapp) still can't catch a break with flying a kite or throwing the perfect curveball, but he continues to try his hardest. Chuck (as his friend Patty calls him) and his friends are in for a little surprise when a new student moves to town and joins their class. Known only as the Little Red-Haired Girl (Francesca Capaldi), Charlie falls for her and tries desperately to get her attention while suffering from the anxiety of talking to his crush.
Save for Kristin Chenoweth as the voice of Fifi, Snoopy's dream love interest, the cast is largely children bringing back the beloved characters. Lucy (Hadley Belle Miller) is still as ruthless as ever, while roaming philosopher Linus (Alexander Garfin) gives Charlie advice in almost every scene. There are a few new or expanded characters in the cast, but the center of "The Peanuts Movie" is still about a boy and his dog.
And since it is a movie made with the fans in mind, callbacks abound like a mention of the Great Pumpkin and Snoopy's Red Baron fantasies. Charlie Brown's daydreams are cleverly done in 2D animation (without colors) to show audiences the filmmakers haven't forgotten the "Peanuts" roots. But there's something a little bit more grown-up about this Charlie Brown adventure. It's a kid's movie with adults in mind, and there are a few punchlines about mortgages and escrow accounts that will likely fly over the heads of the savviest of grade school savants.
It's a touch jarring to see the texture of Lucy's hair but not the rest of her face, and the pacing is a bit uneven when switching between Charlie Brown and the Awkward Crush to Snoopy's big WWI adventure. Even with the addition of dynamic airborne action better suited for 3D, there are unintentional blips in Charlie's story. And maybe it's been a few years, but I don't remember the girls in my grade at that age of being that self-absorbed with their looks. We should also probably talk about boundaries, Charlie Brown.
"The Peanuts Movie" is a pleasant stroll down memory lane, limitations intact. It will be interesting to see if more "Peanut" sequels were to spawn, would they venture outside of Charlie Brown's world. Maybe follow Sally Brown or Patty and Marcie's relationship? Essentialists may never be pleased with the updated CGI features or jokes about standardized testing, but the heart and hope of this Charlie Brown remains intact enough to try and kick that football.
"The Peanuts Movie" opens Nov. 6.
© Copyright IBTimes 2022. All rights reserved.
FOLLOW MORE IBT NEWS ON THE BELOW CHANNELS